11 Public Colleges Where Grads Make Six Figures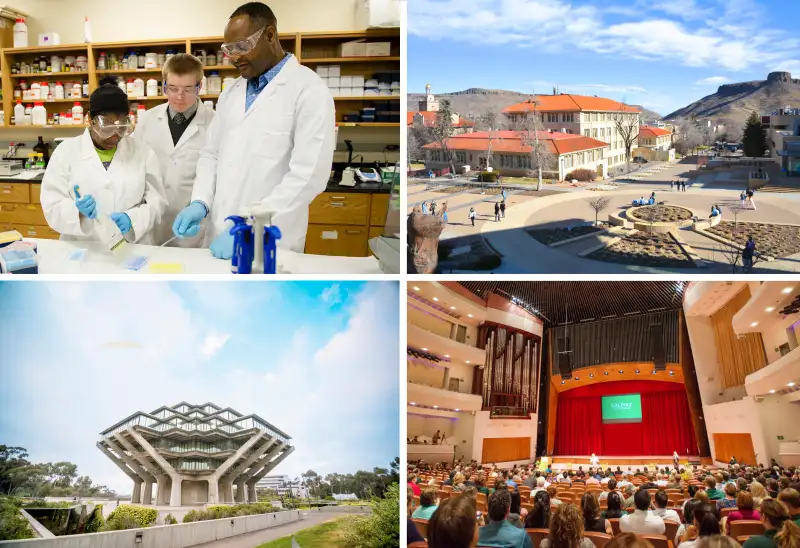 Courtesy of Colorado School of Mines; University of California; San Diego; Michigan Technological University; California Polytechnic State University; San Luis Obispo
Want to make a six-figure salary, but can't afford a fancy private college?
An analysis of graduates' compensation data shows the path from an affordable public college to a high-paying job depends on three basic factors: What you study, how hard, and where.
As for the what: Research by the Georgetown Center for Education and the Workforce finds, for example, that the typical finance major at all kinds of colleges -- public and private -- ends up earning at least $100,000 at some point in his or her career. Engineers and food science majors have at least a 25% chance of breaking the six-figure barrier, Georgetown found.
How hard, meanwhile, is kind of a no-brainer. Research by Gallup and by Josipa Roksa and Richard Arum have found that students who study hard and are involved in their schools tend to have more success in their careers.
But the "where" is interesting. The type of college -- public vs. private -- doesn't have the impact you might expect. One recent study found that graduates of the most selective public colleges, for example, out-earn graduates of the most selective private colleges -- and that the advantage is even greater when comparing minimally selective schools.
PayScale.com data, meanwhile, shows that selective public universities in California tend to produce high earners -- although bear in mind that the state has a high cost of living -- as do schools that specialize in technology or other in-demand skills (such as maritime academies).
Here are the 11 public universities whose alumni earn an average of more than $100,000 within 15 years of graduation -- without having to attend graduate school.