Rio Olympics Are a Bargain Amid Zika Scare and Political Upheaval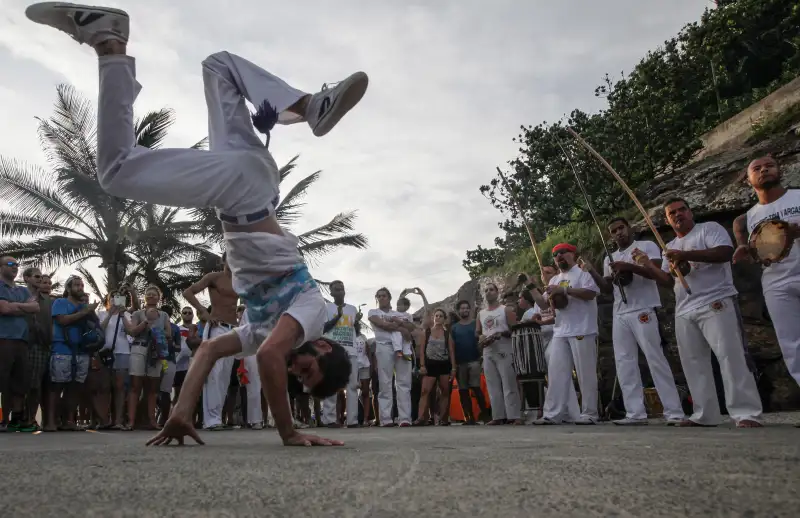 For anyone willing to brave Zika-infested mosquitos and the very likely possibility of political chaos, this year's Olympic Games in Rio de Janeiro are a rare opportunity to attend the international sporting event at a fraction of the price it usually costs.
In a survey of travel agents from the travel tech company Trisept, 63% of respondents reported seeing less interest in these Olympic Games, scheduled for August 5 to 21, than previous summer Olympics in London and Beijing. That is translating into serious bargains for anyone willing brave Zika and the looming threat of political chaos, the New York Times reports.
Number crunching from the website Hopper, which tracks airfare changes, found that right now Brazil is one of the best values around, thanks to a strong dollar, weakened currency (the real), and relatively low inflation. The dollar is currently worth 3.4 Brazilian reals, up substantially from 2.26 reals two years ago during the World Cup held in Brazil.
Visitors can expect deals on hotels, flights and even their travel visas. According to Julia Carter, director of sales for the tour operator Brazil Nuts, prices for three-star hotels have dropped substantially, down 15 to 20% at some lower-end properties compared to a year or two ago. What's more, Brazil has dropped its visa requirement for travelers from the U.S., Canada, Japan and Australia between June 1 and September 18, meaning Americans save the $160 they normally have to pay for a visa. Flying into a different airport can also lead to big savings, says Aislyn Greene of Afar magazine—flights to Sao Paolo cost up to 50% less, and a one-hour domestic flight from there to Rio is just $100.
Travelers should be aware, of course, that Brazil has been in the throes of political turmoil for months, as President Dilma Rouseff has stepped down temporarily while she faces impeachment charges. Amid that political uncertainly, the country has been dealt another blow with the outbreak of the Zika virus throughout most of the country. The Centers for Disease Control in the U.S. has Brazil on an Alert Level 2, meaning travel to the country calls for "enhanced precautions."