Seattle Wants to Make Life Easier for Store Clerks and Baristas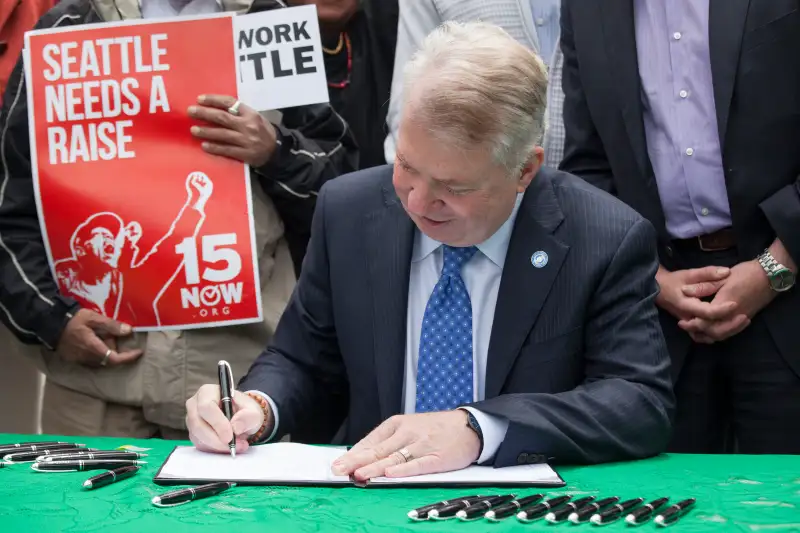 After passing a $15 minimum wage that started being phased in last year, now Seattle lawmakers have their sights set on smoothing out the unpredictable and often inconvenient schedules hourly workers get assigned.
The proposal for "secure scheduling," as it's being labeled, would require retail and restaurant operators with 500 or more employees to give workers more predictable schedules and compensate them if they cut their hours at the last minute or send them home early. Stores and fast-food outlets also would have to give workers a minimum of 10 hours' rest in between shifts to avoid the "clopen" (a late-night closing shift followed by a crack-of-dawn opening shift). Starbucks workers have publicly decried the "clopen" practice, prompting the coffee giant to pledge that it would curtail the practice.
Seattle's proposed worker laws would also make companies offer hours to their existing workers before hiring new employees.
"When people have more secure hours, they can do things that make the city more affordable, such as holding down a second job or going to school so they can get a better job," bill sponsor and City Council member Lisa Herbold told U.S. News & World Report.