Lawyer-Turned-Distiller Gives New Meaning to 'Entrepreneurial Spirit'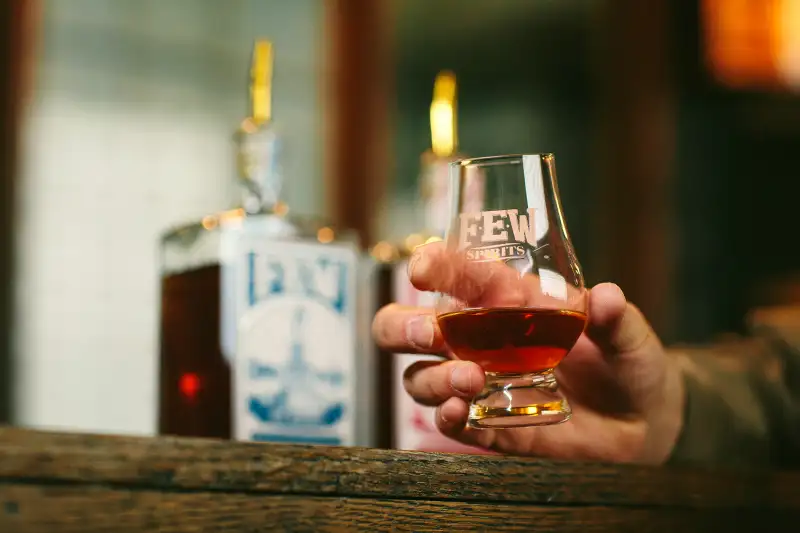 Back when Paul Hletko was an attorney, he would unwind after work with a whiskey on the rocks. He enjoyed it so much—and liked lawyering so little—that he ultimately ditched the bar to open a craft distillery. "Being a lawyer is just miserable. Your whole life is spent fighting with people," Hletko says. "Even if you're very successful, you haven't built anything."
Fortunately, Hletko, 46, had a potentially marketable hobby. A craft-beer aficionado, he had long been brewing at his home in Evanston, Ill. What's more, Hletko's family had run a Czech brewery before World War II. Hletko knew that the microbrew market was probably tapped out. But small-batch distilling—with a more complex process, a longer time line, and more barriers to entry—was still a fledgling industry. "There was a lot more opportunity, which meant more profit to be made," he says.
One key hurdle: You can't just launch a liquor business in your garage. Home distilling is illegal, and setting up production is capital intensive. So before quitting his $250,000-a-year job, Hletko began using time after work to acquire licenses and equipment, study to become a master distiller, and, finally, draft a detailed business plan. He raised $500,000 from "friends, family, doctors, and lawyers," plus a $230,000 Small Business Administration loan, to lease a 2,700-square-foot production space (and, later, a 10,000-square-foot aging facility).
Read next: How to Start a Business Without Quitting Your Day Job
Production at Few Spirits—"we don't make a lot"—began in June 2011. With the blessing of his wife, Liz, a child psychologist, Hletko left his job soon after. "She knew I wasn't happy," he says.
Photograph of Paul Hletko by Alyssa Schukar for Money
Few's spirits retail for about $50 a bottle, but the payoff comes slowly; whiskey must be barrel-aged before it's bottled and sold. "It takes years to get your money back out," he says. To get by while the business got rolling, the father of three—now 10, 11, and 13—had counted on $50,000 in liquid savings, plus the $50,000 that Liz earns working part-time. It wasn't enough. Over five years, he added a $65,000 home-equity line and $100,000 in credit card debt.
Sales grew as Hletko wooed retailers, distributors, and bartenders. "Our marketing budget was my travel budget," he says. "I was going out telling the story, one on one." He also identified people he considered influencers of his high-end audience—bloggers, journalists, aficionados—and sent them vials of whiskey to sample. By year two, Few had $100,000 in revenue, right around his projection for year four.
In part, Hletko benefited from exquisite timing. Craft distilling was just taking off, with liquor sales by small producers soaring to 3.5 million cases in 2015 from just 700,000 back in 2010, estimates the Distilled Spirits Council.
Yet with his inventory stuck in barrels, he needed more money to keep things running. In 2013, he raised $2.4 million from angel investors; last year, as sales hit $1.5 million, he got a $1.2 million bank loan. That's now paid off—as are his personal debts, and his initial investors—thanks to a deal Hletko struck recently, selling a "substantial stake" in Few to a nationwide sales and marketing firm.
Read Next: How This Teacher Turned Her Love of Peanut Butter Into a Winning Business
In addition to a cash payout, the deal, which left him with a controlling interest, has another benefit. With 10 employees and $2.5 million in sales, Few had outgrown Hletko's ability to proselytize, and the new partnership gives the company more marketing muscle.
"I've been the primary salesperson," Hletko says. "Now that we have the firepower we need, we can really chase the dream."