Southwest Just Launched Flights to Hawaii and the Deals Are Insanely Cheap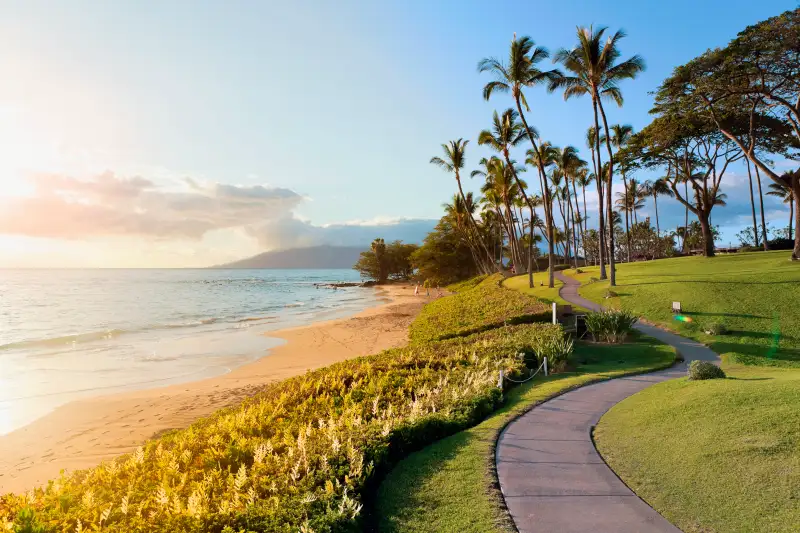 Your cold-weather prayers for cheap flights to Hawaii have been answered: One-way airfare on new flights between the continental U.S. and Maui now start at only $49.
The discount carrier Southwest Airlines has been saying it would add flights to Hawaii since at least 2017. At long last, budget travelers hoping for low-fare flights to Hawaii can take advantage of the so-called "Southwest Airlines Effect" — in which a destination's airfare prices decline across the board as soon as the airline starts flying there.
With the subtle fanfare of a tweet, on Monday Southwest quietly added a web page with new flights to Hawaii. Specifically, Southwest is now offering customers flights to Oahu (Honolulu airport), Maui (Kahului), and Hawaii, a.k.a. the Big Island (Kona).
Departures to these Hawaii destinations from Oakland, California, start on March 17, April 7, and May 12, respectively.
New routes to Hawaii from other California hubs are also launching very soon, with departures from Los Angeles-area airports (LAX, Ontario, Long Beach, Orange County) starting on March 24. Routes originating in San Jose will begin in May.
Southwest's new Hawaii airfares start at the phenomenally cheap rate of $49 each way. But fair warning: the cheapest flights sell out very quickly, and availability is limited at the lowest prices.
As of midday on Monday, Money found $49 flights available from Maui to Oakland during a select few dates in April. The cheapest corresponding one-way flights from Oakland to Maui started at $79, good for round-trip Hawaii airfare around $128. For the other destinations, the lowest-price flights appeared to be either $79 or $99 one-way during the late winter and early spring of 2019.
Although it might be tricky to score a round-trip flight to Hawaii for under $100, Southwest's flight prices to Hawaii are dirt cheap, especially compared to other airlines. Typically, finding airfare from the West Coast to Hawaii for under $400 round-trip is considered a great deal.
Also, travelers should factor in that while Southwest is generally characterized as a "discount carrier" or "low-fare airline," it provides more perks and amenities free of charge compared to other airlines. Southwest still allows all passengers to bring two checked bags for free, and it provides snacks and in-flight entertainment free of charge as well. Most other carriers charge extra for similar amenities. Southwest's news is well worth celebrating — and investigating.