Most Sports Fans Will Pay to Stream Games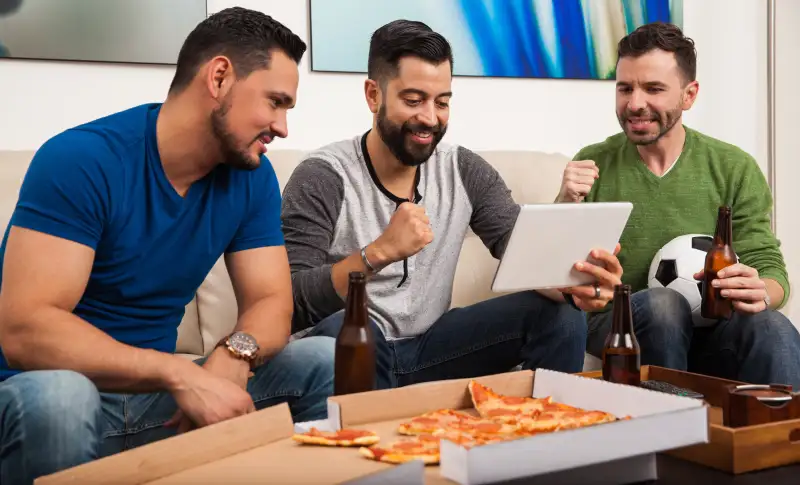 Antonio_Diaz—Getty Images/iStockphoto
If you're a sports fan who prefers to watch your favorite team online, you're not the only fan who prefers to stream match-ups online, a new study has found.
More than half of fans said they spend more of their budget for an online streaming sports channel than cable or satellite channels, according to a survey released Monday by the Center for the Digital Future and ThePostGame. Additionally, 63% said they would pay for an over-the-top subscription. And in general, more than 90% of respondents who claimed they're sports fans said they would be willing to pay for content.
That trend is particularly pronounced among younger sports fans, who are becoming more prone to watching sports on mobile devices, CNBC reported. Nearly two-thirds of respondents among younger millennials and Generation Z said they consume sports content on a mobile device. Additionally, 32% of older millennials, defined as people aged 29 to 36, said they would watch an event streamed from a phone on applications like Periscope and Meerkat.
"Younger sports fans are more interested and more open to paying for content than older people are," said David Katz, founder and CEO of ThePostGame.
The results come in the wake of several major adaptations by sports leagues to offer more on-demand programming, like Major League Baseball's subscription package to all of a team's games for out-of-market fans and the National Football League's announcement that it would stream some Thursday night games on Twitter during the 2016 season. This year, Yahoo! also began streaming one MLB game per day during the regular season, though local games are blocked to in-market fans.
Not only does online streaming make sporting events more accessible to younger fans, many of whom lack cable subscriptions, they also give fans a chance to react and communicate about live sporting events as they're happening. It's a privilege for which Twitter, for instance, likely paid a high premium: the NFL commands the highest per-price game for any sport on American television. In a recent broadcast deal, CBS and Comcast, which owns NBC, each paid about $45 million a game for five Thursday night contests in the 2016 and 2017 seasons.