Starbucks Is Giving Away Free Pumpkin Spice Lattes Today. Here's How to Get One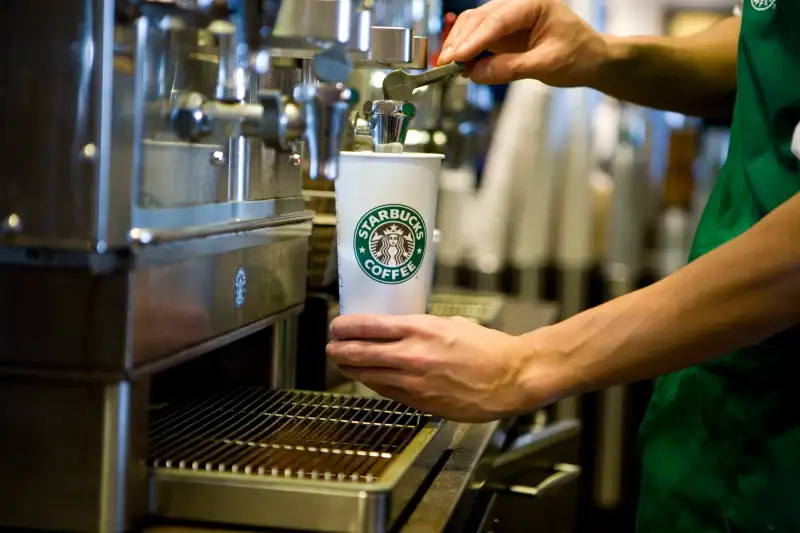 Ramin Talaie—Corbis via Getty Images
Alert: There's an awesome Starbucks deal today that'll let you snag a free pumpkin spice latte.
Starbucks happy hour deals pop up periodically on the calendar, and the special today is extra sweet: Starting at 3 p.m. on Friday, October 19, Starbucks has buy one, get one free espresso drinks — the beverage category that includes the fall favorite pumpkin spice latte.
To get your free Starbucks pumpkin spice latte, you must be a member of the Starbucks Rewards loyalty program, or be registered to receive Starbucks deals via email. Starbucks Rewards members should already have today's buy one, get one free espresso deal loaded to their accounts. Or today's Starbuck happy hour deal will arrive via email after you sign up to receive special offers from the coffee chain.
The Starbucks happy hour deal today lasts far longer than a single hour, mind you. Customers can get free pumpkin spice lattes at Starbucks locations from 3 p.m. all the way until store closing.
You can also mix and match different styles and flavors of Starbucks espresso drinks with today's buy one, get one free happy hour deal. Bring a friend, and enjoy what amounts to half-price Starbucks pumpkin lattes, salted caramel mochas, latte macchiatos, and other espresso drinks.