The Best Tools to Give a New Homeowner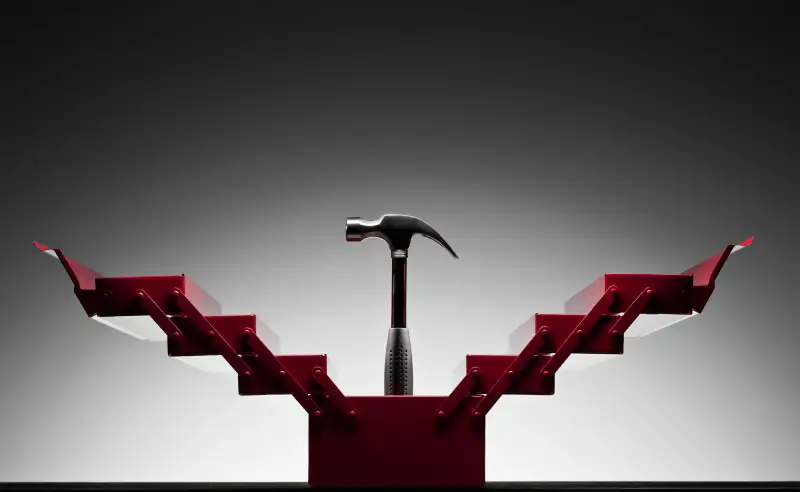 Q: My grandson just bought his first home. He's excited about putting in some sweat equity, but he has no tools because he's always lived in an apartment. I'd like to surprise him with a good starter set. What should I get?
A: Not only will this thoughtful gift save your grandson the considerable cost of establishing a collection of DIY paraphernalia, it will also save him countless trips to the home center. Chances are, he would go out to buy the tools he needs piecemeal, meaning a trip (or two!) every time he tackles a new project.
Here are a few different types of starter kits you could get him:
Loaded tool bag: A tool bag is like an inside-out toolbox; all of the gear is exposed, stowed in dedicated pouches and pockets and easy to see and grab. You could buy a bag and load it up with tools yourself—or just purchase the Craftsman Evolv ($40 at Sears). It contains all the basics: screwdrivers, measuring tape, hammer, pliers, utility knife, and a plastic sorting tray for the nails, hooks, and screws he collects over the course of his projects. This is far from every hand tool he'll ever need, but there's room to add more as he builds his collection.
Cordless power tool set: Since he doesn't already own any tools, we're assuming he's not expert enough to need a whole array of heavy-duty power tools. More affordable and handy would be a set of battery-operated power tools. Today's lithium-ion batteries deliver plenty of muscle, hold their charge between uses, and use rechargeable batteries that are interchangeable for a host of same-brand tools. Porter-Cable offers a four-tool kit (circular and reciprocating saws, drill/driver, and flashlight, with two 20-volt battery packs, so one can be recharging while your grandson is using the other) for about $200 at amazon.com.
Extras: He'll be able to tackle most any job around the house if you round out his collection with a large ratchet set (such as the Husky 65-piece mechanics toolset, $30 at Home Depot) for removing and installing bolts of any size; an electronic stud finder (like the Bosch Digital Multi-Scanner, $80 at Lowes) to make easy work of locating framing from which to hang shelves and cabinets soundly; and a small bubble level (like the magnetic aluminum torpedo level, $15 at Ace) to make sure those shelves and pictures are hung straight.