More Stimulus Checks? These States Are Still Sending Tax Rebates to Millions of Residents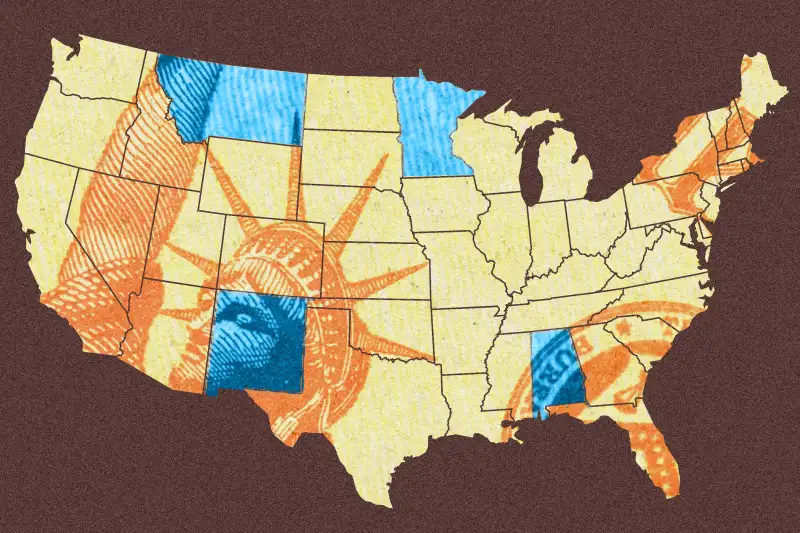 Several U.S. states are distributing tax rebates akin to stimulus checks, kicking back some money to residents that can help offset inflation.
While not quite as generous as the federal COVID-19 stimulus checks, state payments — many of which have been distributed as tax rebates — have also provided much-needed relief to cash-strapped households. Often tied to income levels listed on people's 2021 tax returns, these rebates are generally in the ballpark of a few hundred dollars, though some can amount to more than $1,000 for a family.
State stimulus checks were common in 2022 — to the extent that they caused a bit of drama with the IRS earlier this year — but that's not so much the case anymore. The handful of states that are currently issuing rebates emphasize the lingering financial hardship of COVID-19 and ongoing inflation, which continues to exceed the 2% threshold that's considered ideal. Governors have also highlighted their respective states' fortunate financial positions as a reason for the payments, explaining that they decided to give surpluses back to residents.
Most states are done issuing stimulus checks. But here's a summer update on tax rebates in five that are still going:
Alabama
Alabama will begin sending $150 rebates to residents in November. The state is lowering its grocery tax from 4% to 3% next month because its Education Trust Fund had a $2.8 billion surplus. The rebates are meant to compensate residents for the higher grocery taxes they paid while that surplus was mounting.
Nearly 2 million residents who filed a 2021 tax return qualify.
Montana
Montana residents are receiving income tax rebates up to $1,250 if they filed 2021 tax returns. The state began issuing the rebates last month and said it will be mostly finished by Aug. 31. The rebate comes from a budget surplus: "Montanans overpaid their taxes, and we're giving it back," Gov. Greg Gianforte said in a statement.
Separately, Montana homeowners may be eligible for additional property tax rebates of up to $675, though they have to apply for the money. The claims period for that opened on Aug. 15 and is set to close Oct. 1.
New Mexico
In June, New Mexico taxpayers started receiving $500 rebate checks based on their 2021 returns. Most people have already received their rebates, but it's not too late for residents to file taxes for that year and claim the money. State officials say the rebate is aimed at helping residents deal with inflation.
More than 900,000 New Mexico taxpayers are receiving the rebates, which were approved after the state set revenue records.
Minnesota
Residents who earned less than $75,000 in 2021 are getting $260 rebates, which started going out this week. The rebates are meant to address the financial challenges Minnesotans experienced related to the pandemic and inflation, according to MPR News. Eligible households with dependents will get $260 per person, up to $1,300 total.
Rebates are being provided to 2.1 million residents, and they were made possible because the state's budget surplus is projected to be $17.6 billion.
Massachusetts
Massachusetts is mostly done sending stimulus checks, but residents have until Sept. 15 to file their 2021 taxes if they still haven't claimed credits from the state related to a surplus.
Under state law, Massachusetts residents are entitled to refunds for 14% of their state income taxes for 2021. In total, 3.6 million people were expected to get refunds.
More from Money:
13 Best Credit Cards of August 2023
Missouri Will No Longer Tax Social Security Benefits, but These 11 States Still Do
Why Are Gas Prices Going up Again? And When (if Ever) Will They Fall?
Rates are subject to change. All information provided here is accurate as of the publish date.