How to Stress Less About Money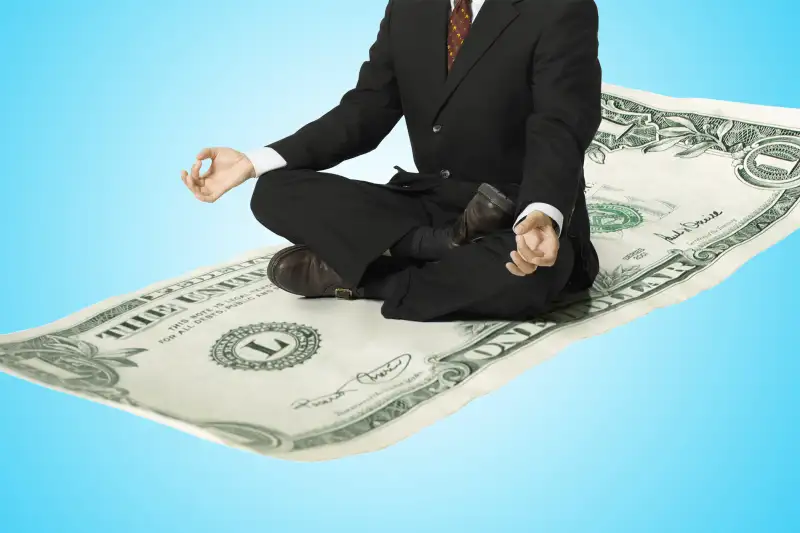 Getty Images—Getty Images
This story is part of a series on how getting fit and healthy can boost your bottom line.
In surveys, Americans cite money and work as the top causes of stress. And in what can be a vicious cycle, stress can hurt your job performance: The more anxious you are, the more distracted and ill-prepared you are at work.
A global survey by Willis Towers Watson linked higher stress to higher absenteeism. And workers who worried about their finances reported being distracted 12.4 days a year—what's called "presenteeism"—vs. 8.6 days for their more relaxed peers.
Stress can also trigger other unhealthy (and potentially costly) behaviors, including smoking, excessive drinking, and overeating.
The best free help
Mindfulness meditation, a secular, approachable form of meditation, has been shown in many studies to help reduce anxiety. The basic idea is to set aside quiet time—it doesn't have to be long—to pay attention to the present moment without judging the thoughts, feelings, and sensations that constantly pepper you.
"If you're at work and all of a sudden you're thinking about how you shouldn't be at work and are thinking instead about your kid, there are a number of techniques to help bring your mind back to the present," says Julia Samton, a New York City neurologist and psychiatrist and co-founder of reMIND Meditation, which creates mindfulness programs for corporations.
You can find free programs to help guide you through the process at freemindfulness.org or tarabrach.com. Or download a relaxation app to your phone. (Check out these great free health apps.)
Employers are increasingly paying attention to workers' emotional and mental well-being, according to a 2016 survey by the National Business Group on Health and Fidelity Investments. That can mean free stress-management programs (available at 54% of surveyed companies in 2016) or mindfulness classes (22%). If your company is among the 79% that offer an employee assistance plan, you may also be able to sign up for five or six sessions of free counseling.
Help worth paying for
Attacking the root causes of your stress may take more effort. You may be able to get free (and confidential) counseling through your company's employee assistance program, so check there first. If you need help beyond a handful of sessions, your workplace EAP can refer you to a mental-health provider. "It's a one-stop shop," says Mahieu. And, she adds, EAPs pride themselves on confidentiality.
You will likely get insurance help for at least a portion of the charges, since 91% of employers offer mental health coverage, the Society for Human Resource Management reports. Finding an in-network therapist can be tough, though, so you may be reimbursed at far lower out-of-network rates.
Read Next: Use These Tricks for a Better Night's Sleep
If money worries are the problem, a financial planner can give you a road map for addressing your concerns. Search for a planner—a basic plan will cost about $2,000 to $4,000—at the Financial Planning Association's website, plannersearch.org.