Taco Bell Is Giving Away FREE Doritos Locos Tacos Today. Here's How to Get One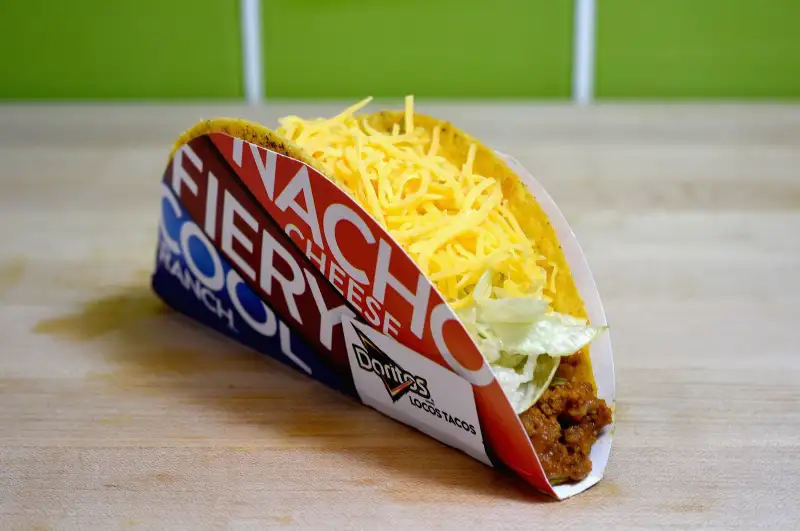 Joshua Blanchard—2017 Getty Images
Taco Bell's free taco deal is today!
All you have to do to get a free Doritos Loco taco is show up at Taco Bell between 2 p.m. and 6 p.m. on Thursday, November 1, and order one. Be prepared to wait on much longer-than-usual lines at Taco Bell this afternoon and early evening because: free tacos.
Why is Taco Bell giving away free tacos? For several years now, Taco Bell has hosted a "Steal a base, steal a taco" World Series promotion. If anyone steals a base in the World Series, the deal is officially on and Taco Bell gives out free Doritos Locos tacos on a day scheduled after the series is over.
For the 2018 "Steal a taco" deal, that day is today. Customers who show up at a Taco Bell location at the appropriate time can get any flavor of free Doritos Locos taco they want — Cool Ranch, Fiery, or classic Nacho — with no purchase required. (A Doritos Locos taco normally costs about $1.79 at Taco Bell.)
Baseball fans didn't have to wait long to find out if they were getting free Taco Bell tacos: Mookie Betts, the star outfielder for the World Series champion Boston Red Sox, stole second base in the first inning of Game 1 of the series.
Thanks to Mookie Betts's stolen base, we all get free Doritos Locos tacos at Taco Bell on Thursday. Congratulations to the Red Sox for winning the World Series, and congratulations to taco lovers everywhere for winning free tacos today.