Tom Brady Says These 5 Tips Will Make You Successful in Any Line of Work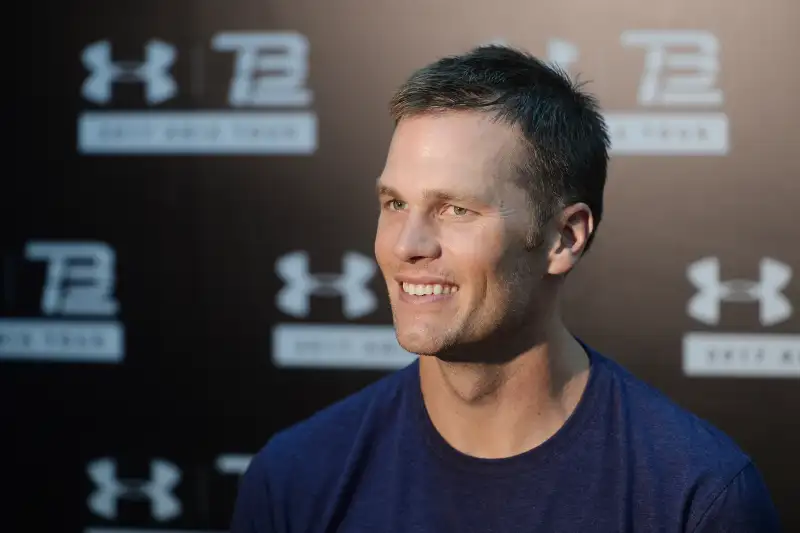 Even if you're not a fan of the New England Patriots or football in general, you're probably vaguely aware of who Tom Brady is and the enormous success he's had on and off the field.
Brady has led the Patriots to seven Super Bowls and five championships, winning four Super Bowl MVPs and accolades as the greatest quarterback of all time along the way. He's also earned tens of millions with endorsement deals for Under Armour, UGG, Aston Martin, and other brands, and (perhaps most impressive of all) is married to someone wealthier and arguably even more successful than himself, supermodel Gisele Bündchen.
Now Brady wants to share some of his secrets for success with the release of a new self-help book, which includes some surprisingly relatable tips and strategies that work as well in a traditional office as they do on the gridiron.
The book is called The TB12 Method: How to Achieve a Lifetime of Sustained Peak Performance . Its official release date is Tuesday, September 19, but it can be preordered now ($21 hardcover, $15 Kindle). (Patriots fans might add it to their Amazon carts while also picking up some team foam fingers or shower shoes.)
Brady, who previously released a $200 cookbook full of ultra-strict recipes, is known for a fanatical, extremely dedicated and disciplined approach to health, fitness, and professionalism. Among other things, he says he's never tasted coffee or tasted a strawberry—not once.
The TB12 Method (which refers to Brady's #12 jersey number) preaches the value of "holistic" living. While much of the advice in The TB12 Method focuses on diet, exercise, and fitness, Brady also addresses the need to stay mentally engaged to succeed. This is where his book's contributions to the many, many of us who aren't pro athletes are the strongest.
Here are just a few of the takeaways Brady's new book offers. You can pick it up on Tuesday to read the rest.
How you react to roadblocks is key. "You can make life a lot harder for yourself by focusing on negative things in your path or making excuses for why things didn't go your way," Brady writes. Getting passed over for a promotion or losing control of a key project are bummers, but if you can't move on from your setbacks, you'll never get ahead. Your work shoes don't ever need to touch grass for this to be a lesson worth learning.
Success is not a set-it-and-forget-it pursuit. Being a football star is a professional gig with a pretty short tenure, relatively speaking, so Brady has more of an imperative than most of us to continually reevaluate his goals and how he pursues them. "Every year, people like to remind me that another 12 months have gone by," Brady writes. "Realizing that has made me continually rethink my approach to my career."
Focus on your weaknesses, not your strengths. To be successful over the long haul, you'll have to spend some quality time with your flaws. "I want to play until my mid-forties, and I realize that requires a focused, disciplined approach. I've always been more motivated to target and improve on my deficiencies," Brady writes. While basking in your successes may feel good, enlist a trusted friend or mentor to help coach you through the tasks or skills that don't come as naturally to you.
Your attitude is the most important thing you can control. It's up to us to adopt a positive outlook, Brady says. "Things happen sometimes that I don't welcome or want, but I make the choice to remain positive," he writes. Seeing yourself as the victim — of circumstance, a bad boss, an unforgiving job market or anything else — will put you in a defeatist frame of mind, and the mental energy you expend is simply unproductive. "I gain nothing if I get angry or frustrated," Brady writes. It's a safe bet you won't, either.
Flexibility is critical for advancement. In The TB12 Method, Brady talks a lot about "pliability." And yes, often, he's talking about a muscle group. But by extension, he's highlighting the importance of flexibility in one's career. Specifically, strength should be combined with the ability to be flexible and adapt to the latest nuances of the game, so to speak. That's advice that any aspiring C-suite professional would do well to absorb.
We've included affiliate links into this article. Click here to learn what those are.