Tom Brady Wants You to Buy a $200 Cookbook Filled with Highly Restrictive Recipes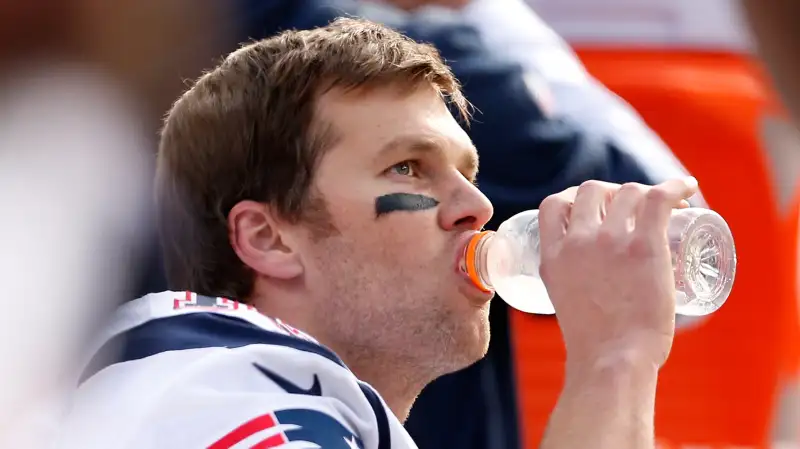 Christian Petersen—Getty Images
Recipes are a dime a dozen online. Actually, they're cheaper than that. Sites like AllRecipes.com and Food.com list tens of thousands of recipes—with ratings from people who've tried them out—totally free of charge.
So why would anyone fork over $200 for a book with some nutrition tips and a mere 89 recipes?
First off, the book comes from Tom Brady. The New England quarterback and four-time Super Bowl champ is scheduled to be suspended for four games of the upcoming NFL season for his alleged role in the notorious "Deflategate" scandal, which made many non-Patriots fans view Brady as a cheater. Yet Brady is also infamous for the way he and his wife, supermodel Gisele Bundchen, never ever cheat on their ultra-strict diet.
Earlier this year, Allen Campbell, Brady's personal chef, talked about the quarterback's extreme diet in an interview with Boston.com. Brady and Bundchen eat mostly vegetarian meals, always with organic vegetables (but no tomatoes, mushrooms, or peppers), and the restrictions include:
On talk radio, Brady admitted that he has never tried coffee—not even once!—and he has credited his diet as a big reason for why he's been so successful as a pro athlete for so long.
So these aren't just the recipes of any old celebrity athlete. And the TB12 Nutrition Manual, as the new tome is entitled, is clearly no ordinary cookbook. (What's up with TB12? Well, #12 is Brady's jersey number, and he has an entire line of products sold under the TB12 brand name.)
Instead, it's referred to as a limited-edition "living document" that can be expanded and updated over time "using its unique screw post binding" as Brady and his team periodically add more recipes and tips. "The manual is printed and hand assembled in the United States, and is printed on thick 100 pound text paper," the sales listing explains. "The covers are made from natural maple with a laser-etched TB12 logo and title."
Read Next: 5 Things to Know Before You Buy a (Future) Kentucky Derby-Winning Racehorse
As for the recipes, well, there are 89 "seasonally-inspired" listings that'll clue you in on how to make avocado ice cream and sweet potato gnocchi with escarole just like Tom and Gisele eat. The book also features many "core TB12 nutritional philosophies" to absorb.
Clearly, there are plenty of fans who think the book's $200 price tag is worth the money. The initial printing is already listed as sold out on Brady's site. If this turn of events is leaving you (sorry) deflated, perhaps an order of Brady-endorsed electrolytes ($15) or TB12 protein ($54) will provide a boost.