The Time Tom Petty Went to War Against His Record Label Over $1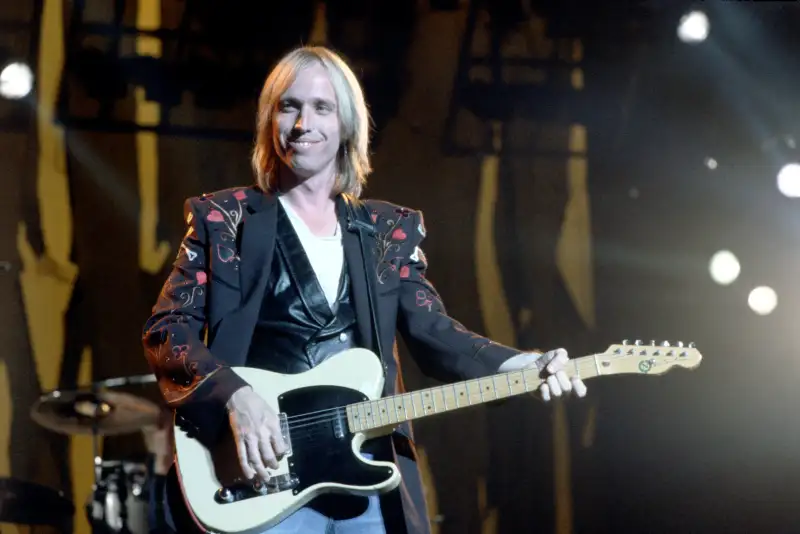 Michael Ochs Archives—This content is subject to copyright.
Legendary rocker and songwriter Tom Petty passed away Monday at the age of 66.
Petty has at least 50 million record sales to his name, ten No. 1 rock hits, and 16 original albums as a solo act and the leader of The Heartbreakers. At the time of his death, Petty's net worth could not be ascertained. In 2011 Forbes included Petty and his band on the list of the World's Highest Paid Musicians, when he and the Heartbreakers collectively earned $38 million that year, mostly from touring. Billboard said Petty earned $6.7 million in 2014 on the release of Hypnotic Eye, his first-ever No. 1 album. There's no word yet on who is set to inherit his fortune.
During Petty's lifetime, though, it wasn't about the money. The rocker behind hits like "Free Fallin'" and "American Girl" was equally known for his uncompromising integrity.
Among the most famous examples: In 1981, Petty's new label was proposing a new pricing scheme for "superstar" artists that would charge $1 more for their new albums — $9.98 instead of $8.98.
Petty, who was about to release Hard Promises (most famous for "The Waiting") wouldn't hear of it, and at one point, according to reports, threatened to rename the album Eight Ninety Eight.
"A lot of our fans have been with us for a long time, and I think they trust us," the then-29-year-old singer, songwriter, and guitarist said according to the New York Times. "MCA [Records] has done a great job selling our records, but they couldn't see the reality of what it's like on the street - they couldn't see that raising the album's price wouldn't be fair."
He insisted he bore no ill will toward MCA in particular, but was concerned that the decision was an ominous sign of an emerging industry-wide trend. Petty said at the time:
As he also said at the time, "If we don't take a stand, one of these days records are going to be $20."
In 2015, Petty reached an amicable settlement with Sam Smith after the latter acknowledged similarities between his song "Stay With Me" and Petty's "I Won't Back Down." Petty and co-songwriter Jeff Lynne each received a 12.5% songwriting credit on Smith's song in the settlement, The Sun reported.
In a statement released on Monday, Petty's family said he died after going into cardiac arrest and could not be revived. He was surrounded by his family and bandmates at his passing.
Per the New York Times, Petty is survived by his wife Dana York; his brother Bruce; his daughters, Adria and AnnaKim; his stepson, Dylan Petty; and a grandchild.