Trump's Economic Advisers Are Dealmakers Just Like Trump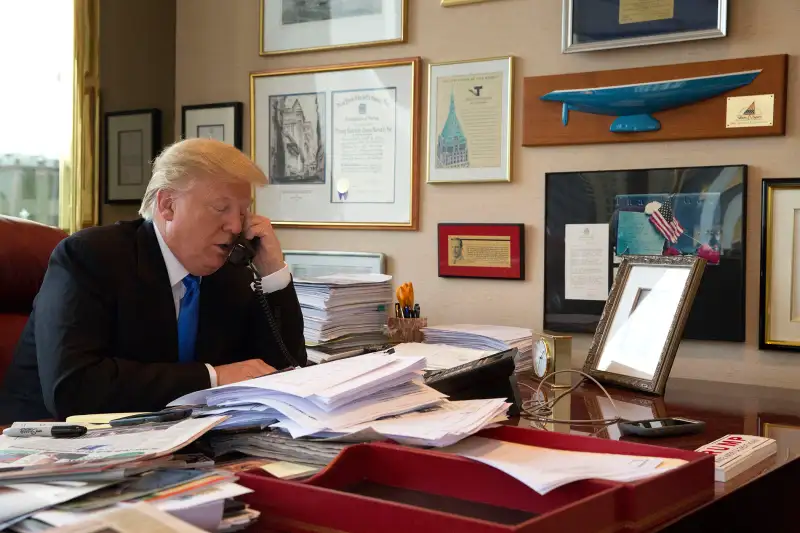 Republican presidential nominee Donald Trump on Monday gave a speech at the Detroit Economic Club to discuss his plans for changing the direction of the U.S. economy. Who's helping him shape those plans? A group of 14 economic advisers who are unconventional picks.
Revealed on Friday, the team is exclusively composed of white men (assuming you don't count Trump's daughter, Ivanka), and hardly any fit the bill as a traditional GOP economist or adviser. Oh, and several of them are also Trump's biggest donors and friends.
Still, aside from sharing Trump's views on matters such as trade, this group is noted for the large numbers of dealmakers, who the author of The Art of the Deal must find appealing. Trump has stated that he can make better deals with U.S. trade partners and adversaries than Hillary Clinton. Many of them are self-made men who amassed fortunes by undertaking risky ventures.
Trump has said he wants to run America like he has run his businesses. While his record doing that is the subject of debate, there is no denying that his billionaire-heavy economics panel has met success creating thriving enterprises. Whether this equips them to forge economic policy is a controversial question.
Justin Wolfers, professor of public policy and economics at the University of Michigan, notes that Trump's picks are all from the private sector, and also overwhelmingly from real estate, finance, and oil.
"If you think about what sectors you'd like to see represented, you'd think about tech guys, those who work in research and development, maybe biotech or services," Wolfers says. "If I were the populist candidate, I would want people who understand the middle-class condition and what middle-class life actually means."
So what's the big deal if Trump threw together a group of enormously wealthy men to advise him on national economic policy? Wolfers says economic advisers should be well-versed in things like monetary and fiscal policy, income distribution, unemployment, the gender pay gap, and work-family balance. Trump's team, he says, is not.
"I have no doubt John Paulson can pick a derivative better than me, but can he tell the likely effects of lowering or raising the minimum wage?"
Take a look for yourself at Trump's team as it gears up to deliver more policy details.