Walmart Takes on Amazon With Cheaper 2-Day Shipping Option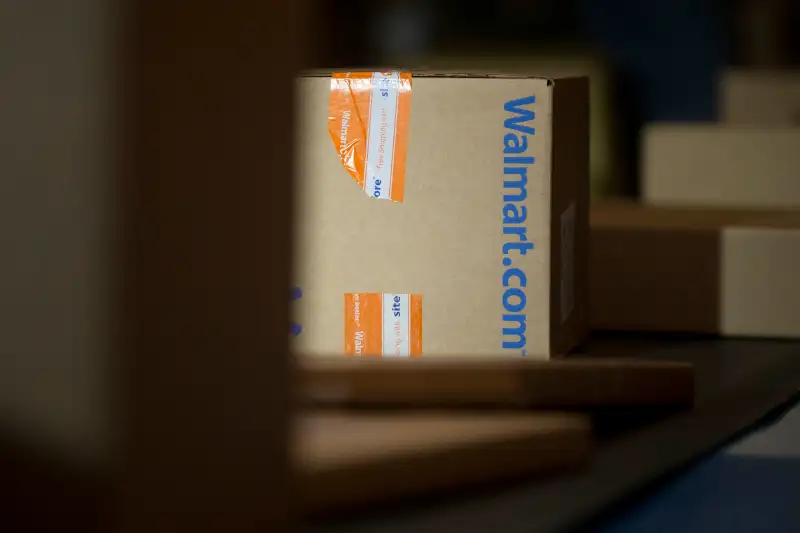 Andrew Harrer/Bloomberg via Getty Images
America's largest retailer is coming for a bigger slice of the $341.7 billion e-commerce market in the U.S.
Walmart will begin offering a two day shipping subscription service for a $49 annual fee, The Wall Street Journal reports, putting it at about half the price of Amazon Prime. The bog box retailer is building eight new distribution centers across the country this year, and will rely on regional carriers to keep up with demand.
The retailer is replacing its three day shipping pilot program, named ShippingPass, which cost $50 per year. Customers who have already paid for this program will receive free two day shipping starting today. A Walmart spokesperson said customers interested in joining the wait list can sign up online (contrary to other reports, the program is not invitation only).The delivery program includes over one million products.
Two of the store's most popular e-commerce features—no minimum order requirements and free returns online and in stores—will continue unabated.
Walmart also announced Thursday that it is expanding its grocery pick-up service to new markets.
Unsurprisingly, Walmart isn't the only retailer vying for part of Amazon's $107 billion revenue stream. The announcement of the competitive shipping rate comes one day after Jet.com, a relatively new player in the e-commerce game, announced a new grocery delivery program in select markets with no annual fee, an enormous savings over Amazon Fresh's $299-per-year fee.
While the free two-day shipping is a major reason why consumers opt for Prime, it's important to note the $99-per-year membership offers a lot more than just expedited shipping. Amazon's catalogue of music, movies, and TV shows are included, as well as unlimited digital photo storage, lower-priced groceries and beauty products via PrimePantry, and free same day delivery in certain markets, among other perks.
This post has been updated with comments from a Walmart spokesperson.