Walmart Is Getting Into Craft Beer Now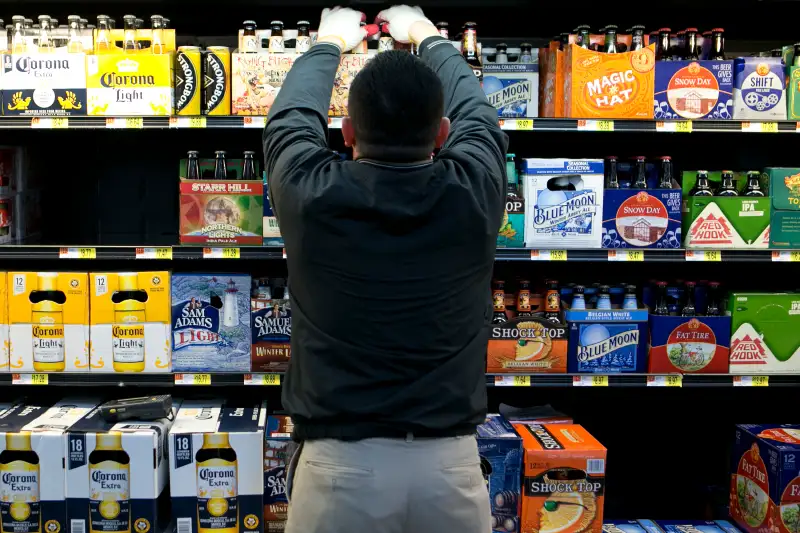 Andrew Harrer—Bloomberg/Getty Images
It seems Walmart is going through some kind of midlife puberty. On Friday, the company announced that it was teaming up with Uber and Lyft for grocery delivery and preparing a test of drones to keeps tabs on warehouse inventory. Now it looks like the retail giant is also getting into beer. According to The Street, Walmart has been stocking fridges in 2,200 of its 4,600 stores nationwide with private-label craft brews.
For the past few months, Walmart has been selling 12-packs of private-label beers for $13. These aren't simply Bud knockoffs; they're craft-style beers with names like Cat's Away IPA, After Party Pale Ale, Red Flag Amber, and 'Round Midnight Belgian White.
The private-label beers are brewed by Trouble Brewery in Rochester, New York, which has now likely lost all its street cred with craft brewers. (Not that it cares, if we had to guess.)
"We want to bring craft beer to the masses," Al Dominguez, Walmart's SVP of alcoholic beverages told The Street, which tried the beer and said it was "tasty and comparable in quality to many craft beers." Walmart's strategy comes at a time where many big beer brands are eager to muscle in on the popularity of craft beer, sales of which has doubled in the past five years.
Next on Walmart's agenda: house-brand Prosecco.