Walmart's Last-Minute Deal on iPads Is Better Than Black Friday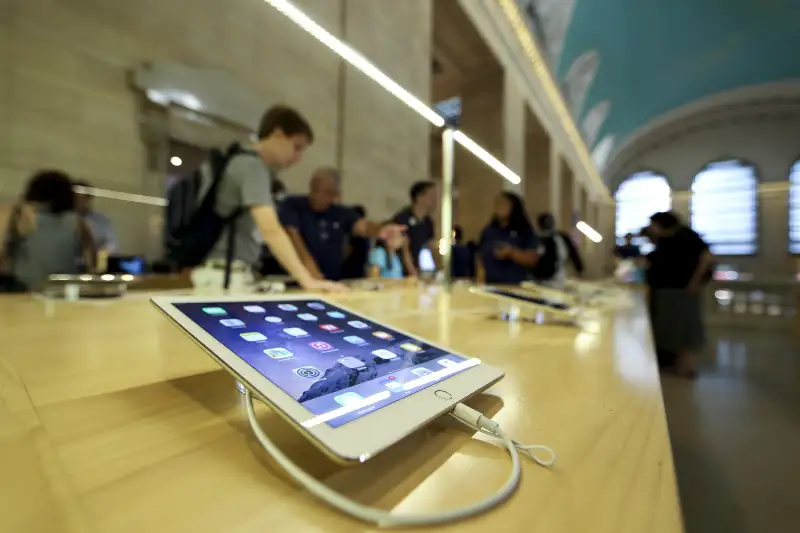 Anadolu Agency—Getty Images
Each product we feature has been independently selected and reviewed by our editorial team. If you make a purchase using the links included, we may earn commission.
Walmart just launched a very strong contender as the best last-minute tech deal before Christmas: The newest model Apple iPad 32GB is on sale for $229.
That's $100 off the regular price of $329, and it's $20 cheaper than the best iPad deal on Black Friday 2018.
Walmart's iPad deal — available on the Apple iPad 32GB Wi-Fi model in space gray — is also $100 cheaper than what you'd pay for the same item at Apple. Walmart is offering free two-day shipping on purchases of $35 or more, as well as free in-store pickup, so there's plenty of time to snag the iPad deal and have time to wrap it as a Christmas gift.
If you prefer shopping at Amazon, the e-retail giant is matching Walmart's $229 price on the 32GB iPad right now.
Meanwhile, Best Buy is advertising the iPad 32GB Wi-Fi at $269.99, and Target has the same model on sale for $249.99.
If you're interested in an iPad with more storage, the iPad 128GB Wi-Fi is $329 at Walmart, which is $30 cheaper than the current sale price at Amazon. If you buy this model iPad 128GB directly from Apple, though, you'd pay $429.
If the iPad deal at Walmart is sold out before you can take advantage, or if you're looking around for other tech and electronics deals, here are a few other sales that caught our eye.
$100 Off Xbox One Consoles
The Xbox One X 1TB console is on sale for $399 at Walmart right now, down from $499 regularly. Even better, various Xbox One bundles — including Xbox One s 1TB with Forza Horizon 4 or Xbox One S 1TB with Fortnite — are on sale for $199, down from $299.99 originally. That price matches the best Black Friday deals on Xbox One bundles we saw.
TV Deals at Walmart and Best Buy
Walmart and Best Buy have several TV deals with prices in the same ballpark (or better) than Black Friday, like the ones below.