Walmart Ramps Up Delivery Options For Online Shoppers As Christmas Approaches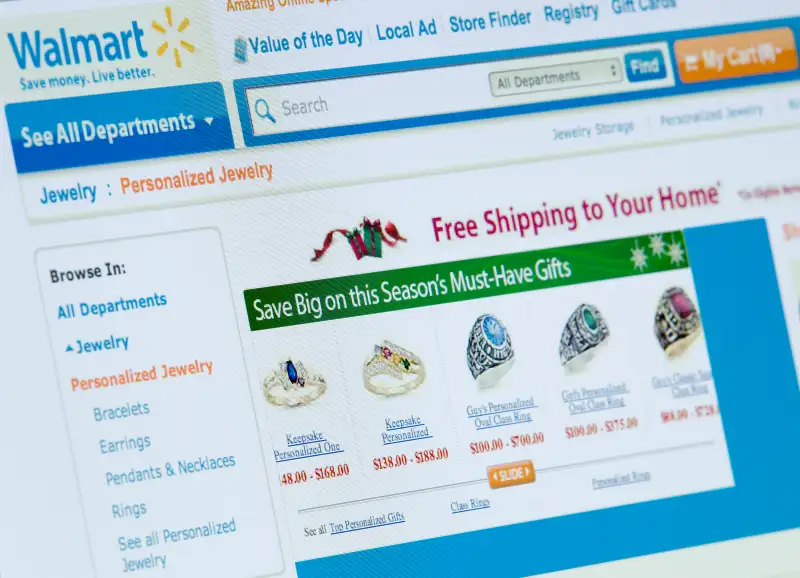 Bloomberg—Bloomberg via Getty Images
Walmart is trying to be the holiday shopping destination for procrastinators.
The retailer will offer free in-store pickup of online orders placed by 6 p.m. local time on Dec. 23 and retrieve them any time on Christmas Eve, the company announced Tuesday. Walmart has also launched a website for customers to view inventory available last-minute at their local stores.
Walmart is not only hoping to make online shopping easier for customers, but also ensuring that stores are not overwhelmed by demand—for both gifts and food—as the holiday approaches.
If you are ordering online, shipping cut-off dates to get orders by Christmas Eve are Dec. 20 and Dec. 22 at noon local time for standard and rush shipping, respectively. Walmart stores will close at 6 p.m. on Christmas Eve this year, two hours earlier than previous years.
Walmart isn't the only store trying to make holiday shopping easier for customers who are increasingly gravitating toward online retailers. Target has extended its free shipping holiday offer this holiday season, which began Oct. 25 and will last through Jan. 1.
Other retailers offering free shipping with no minimum purchase include Apple, Nordstrom, Urban Outfitters, Best Buy and Toys R US, CNBC reported.