How to Watch the 2018 NBA Finals Game 4 Online for Free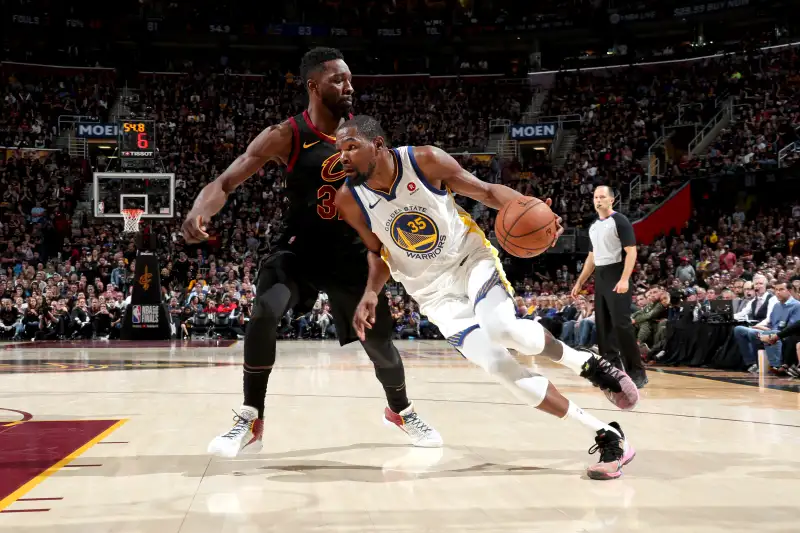 Nathaniel S. Butler—NBAE/Getty Images
Game 4 of the 2018 NBA Finals takes place tonight, with tipoff scheduled for just after 9 p.m. ET.
If the Golden State Warriors beat the Cleveland Cavaliers, the Warriors will win the 2018 NBA championship and the best-of-seven series will be over. The Warriors, led by Kevin Durant and Stephen Curry, went into the 2018 NBA Finals as heavy favorites and are now up 3-0. Another win by the Warriors on Friday and they would sweep LeBron James and the Cavaliers.
Here's all the info you need for how to watch the 2018 NBA Finals for free on TV or stream the game online. We also have all the details on how to listen to radio broadcasts of the NBA Finals no matter where you are in the country.
What channel is the 2018 NBA Finals on?
To watch the NBA Finals for free on TV, simply find your local ABC station. ABC is broadcasting all of the games in the 2018 NBA Finals.
You don't need cable to watch the NBA Finals. Money recently published a guide to buying a digital TV antenna, which in most of the country will give you access to free, over-the-air broadcast channels including ABC. After buying a digital antenna — which costs only $25 to $40 or so — you can watch local broadcast stations without paying a monthly bill.
What time is Game 4 of the 2018 NBA Finals?
The ABC broadcast of the 2018 NBA Finals Game 4 starts on Friday, June 8, at 9 p.m. ET, with tipoff soon after. The game is being played in Cleveland at Quicken Loans Arena.
For those interested, before the game an early shortened version of "Jimmy Kimmel Live!" will air at 8 p.m. ET tonight featuring special guest Ryan Gosling. After that, an "NBA Pregame" program is being broadcast on ABC starting at 8:31 p.m. ET.
If Game 5 of the 2018 NBA Finals is necessary, the ABC broadcast will start at 9 p.m. ET on Monday, June 11. Here is the full 2018 NBA Finals schedule.
How to live stream the 2018 NBA Finals
As Money reported previously, you can live stream the 2018 NBA Finals Game 4 for free in several different ways:
How to listen to the 2018 NBA Finals on radio or online
To listen to the NBA Finals on the radio, just follow the instructions from our previous story: