What Is Full Coverage Car Insurance?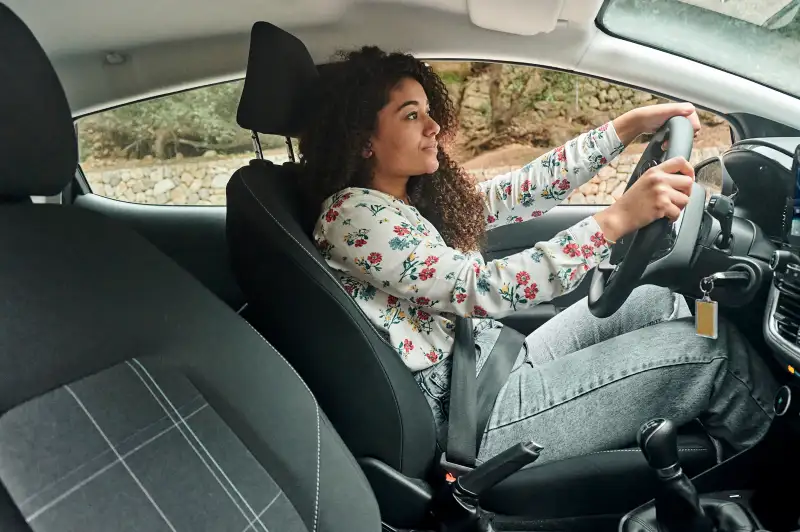 Given the many policies, types of coverage and options available, it can be complicated to decide which kind of auto insurance coverage is best for you. This article will explore what full coverage car insurance covers, how it differs from liability car insurance, who needs it and how much it costs. Read on to determine if full coverage car insurance is something that will benefit you.
What does Full Coverage Car Insurance cover?
Car insurance companies offer a standard package known as full coverage car insurance. U.S. law does not require drivers to purchase full coverage, but this coverage offers protection for most events, including car accidents, animal strikes, vandalism, theft and extreme weather. Full coverage car insurance combines three types of coverage: liability, comprehensive and collision.
Many states require a minimum amount of liability insurance, which covers the driver, passengers and property of the other party in an accident that you've caused. You must meet that minimum, or you can add higher liability limits by purchasing full coverage car insurance.
You may not need full coverage car insurance if you own an older or less valuable car. But, if you have an auto loan or lease or you live in an area of severe weather, you should consider purchasing full car insurance coverage.
Liability Coverage
Liability coverage is one of the three types of insurance that make up full car insurance. This type of coverage pays for the damages caused to others when you are at fault in an accident. Auto insurance has two types of liability coverage: bodily injury and property damage.
Most states require bodily injury liability insurance. With bodily injury liability, if you cause an accident, your insurance company will pay the affected driver's and passengers' expenses. By investing in this coverage, you are protecting yourself from paying for the other party's:
Medical expenses
Pain and suffering
Legal fees
Lost income
Funeral costs
Bodily injury liability coverage uses a split limit system. If your coverage is a split limit of $25,000/$50,000, you will be covered for $25,000 worth of medical expenses per person up to $50,000 per accident. Minimum split limits vary by state.
Property damage liability coverage, also known as property damage insurance, works the same way as bodily injury liability coverage. It pays for any property damaged in an accident where you are at fault. Most states have minimum coverage requirements ranging from $5,000 to $25,000. Property damage liability not only covers another driver's vehicle but can cover property such as a:
House
Storefront
Lamppost
Tree
Mailbox
Coverage costs vary depending on factors such as how much you drive and the traffic in your area.
Comprehensive Coverage
Another type of coverage included in full coverage insurance is comprehensive coverage, also referred to as "other than collision" coverage. Comprehensive coverage will help you afford repairs from events outside your control, not collisions. Some examples of what comprehensive insurance covers are:
Theft
Vandalism
Fire
Falling objects
Riots
Extreme weather
Natural disaster
Hitting an animal
Comprehensive coverage is an optional type of coverage on most auto insurance policies. The coverage limits on comprehensive insurance are the most an insurance policy will pay toward a claim and usually equal the actual cash value (ACV) of the vehicle it covers. Your driving history; car's make, model and age; and the deductible you set will influence your rates.
Collision Coverage
Collision coverage is the third type of coverage that makes up full coverage car insurance. Collision insurance will help cover the costs of repairs or replacement of your vehicle after it has been in an accident with another vehicle or object, such as a telephone pole or a tree.
You can also make collision coverage claims in the event of someone hitting your car while it's parked or an accident that only involves your vehicle, such as a rollover accident.
Like comprehensive coverage, the limit of collision coverage is usually the ACV of your vehicle. Your rates will depend on your car's ACV; the car's make, model and year; and the deductible amount you choose. The lower you set your deductibles, the higher your premiums will be, and vice versa.
Other types of coverage your state may require
Auto insurance requirements vary by state, just as every driver has different needs. Even if you purchase full coverage auto insurance, there may be additional coverage that you want or need.
You may want to explore adding other options like underinsured and uninsured motorist coverage, personal injury protection (PIP) coverage, medical payments coverage, gap insurance, roadside assistance and rental car reimbursement.
Uninsured and Underinsured Motorist Coverage
Uninsured and underinsured motorist insurance splits into three kinds of coverage: underinsured motorist bodily injury, uninsured motorist bodily injury and uninsured motorist property damage.
All three coverage options protect you against underinsured or uninsured drivers who have caused you damage. Without this coverage, you will need to pay your own medical bills or repairs out of pocket, even if you were not at fault.
Uninsured and underinsured bodily injury coverage are similar. Uninsured bodily injury coverage protects you and your passengers against an at-fault driver without insurance. Underinsured bodily injury coverage protects you and your passengers against an at-fault driver without enough insurance to cover the damage they caused.
Some states require uninsured and underinsured bodily injury coverage. You should match the amount of bodily injury liability insurance with an equal amount of uninsured and underinsured bodily injury coverage to protect yourself and your passengers from harm.
Uninsured and underinsured bodily injury will cover situations like getting sideswiped, rear-ended or hit and run. This insurance will help cover medical bills, pain and suffering, lost wages due to missing work and funeral expenses.
A few states require uninsured motorist property damage coverage, but even if it's not required for you, it may be a smart option to add to your policy. It covers any property damage not covered by the at-fault driver's property damage liability insurance if they have it.
Uninsured motorist property damage coverage can be used to repair or replace your vehicle and your home or any other damaged property.
Personal Injury Protection
Personal injury protection (PIP) insurance, also called no-fault insurance, covers expenses after an accident, no matter which party is at fault. If you have PIP coverage, your physical, mental and emotional damage from an accident will be covered. Some things covered under PIP are medical expenses, funeral expenses, lost wages if you are injured, and lost wages for surviving dependents.
Twelve no-fault states require PIP coverage. A no-fault state requires each driver in an accident to use their own insurance to cover their damages regardless of which party caused the accident. At-fault states require the at-fault driver's insurance to cover the expenses of injuries and property damages of the other party. The no-fault states are:
Florida
Hawaii
Kansas
Kentucky
Massachusetts
Michigan
Minnesota
New Jersey
New York
North Dakota
Pennsylvania
Utah
A few at-fault states also require drivers to have PIP coverage. These states are Arkansas, Delaware, Maryland and Oregon.
Medical payments coverage is optional unless you live in Maine or New Hampshire. This type of coverage helps you pay for medical expenses resulting from a car accident. The coverage is valid in all states regardless of who the at-fault driver is and can help pay for the following:
Rehabilitation
Dental care
Funeral costs
Surgeries
Doctor visits
Prosthetic limbs
Ambulance fees
Extended hospitalizations
Gap Insurance
Gap insurance is one of the optional coverages that may be required if you are financing or leasing a vehicle. When you buy a car that is brand-new, it begins to depreciate the moment you drive off of the car lot. If your vehicle is totaled or stolen, your comprehensive and collision insurance policies will only cover the ACV of your car at the time of the incident.
Since your car is constantly losing value after its purchase, when it is totaled or stolen, its ACV may be much lower than the loan you are paying on it. Gap insurance will cover the difference between your vehicle's ACV and the amount left on your loan. It ensures that you are not left paying off a loan for a car that is no longer usable.
You can only purchase gap insurance if you are the original purchaser or lessee of a never-before-owned vehicle. In most cases, you will not be able to purchase gap insurance after 30 days of owning your vehicle. If you choose to purchase gap insurance, you will also be required to buy comprehensive and collision insurance.
Roadside Assistance
Roadside assistance is a coverage option that some auto insurance policies may already include. Adding roadside assistance coverage to your insurance policy will protect you when unexpected problems arise, such as:
Flat tires
Dead batteries
Running out of gas
Being locked out of your vehicle
Needing a tow
Most policies are available 24/7 and include nationwide coverage. If your vehicle is likely to break down or you frequently drive long distances, you may want to consider adding roadside assistance to your insurance policy.
Rental Car Reimbursement
Rental car reimbursement, also called transportation expense or rental car coverage, assists with payment for a rental car if your car is unusable.
Rental car reimbursement will allow for daily limits on spending for a rental car. Your coverage amount may limit the type of vehicle you can use from a rental company. You will need to pay the difference if you want a more expensive car than your coverage allows.
Before purchasing rental car reimbursement coverage, check your current car insurance policy. Sometimes rental cars are provided under other types of coverage.
Full Coverage vs. Liability Car Insurance
Liability car insurance covers the costs of bodily injury and property damage you cause to another party in an auto accident. The difference between full coverage and liability insurance is that full coverage includes both comprehensive and collision insurance as well as liability insurance.
Since full coverage car insurance includes all three types of insurance, it will cover damages you cause to others, protect your property and cover medical expenses. While liability car insurance on its own will be cheaper, full coverage car insurance will provide a broader range of protection.
Who needs a Full Coverage Car Insurance Policy?
Purchasing full coverage car insurance can be an excellent idea for anyone, but it largely depends on your situation. People who have an auto loan or are leasing a vehicle may be required to purchase full coverage car insurance. Others may want to buy it because they own an expensive brand-new car, commute in heavy traffic daily or live in an area where extreme weather or natural disasters are typical.
If your car isn't expensive or is older, you will most likely be overpaying by purchasing full coverage car insurance. Insurers will use the comprehensive and collision coverage to reimburse you only up to the ACV of your vehicle.
What is the Average Cost of Full Coverage Car Insurance?
The average cost of car insurance varies by state, provider and driver. According to the Insurance Information Institute, the average cost of full coverage car insurance for medium sedans in 2021 amounted to $1,403 annually, which breaks down to around $117 a month.
You will need to contact your auto insurance provider to get more accurate full coverage car insurance quotes specifically tailored to you. If you only want to purchase cheap car insurance, you'll want to avoid full coverage car insurance.
Summary of Full Coverage Car Insurance
Full coverage car insurance is made up of three types of coverage: liability, comprehensive and collision. It's expensive and may be overkill to some. Still, drivers with an auto loan or lease may find it beneficial or necessary, depending on the insurers. You can add other insurance options to a full coverage car insurance policy to fulfill state requirements or your preferences as a driver.