What Is Temporary Car Insurance and Should You Get It?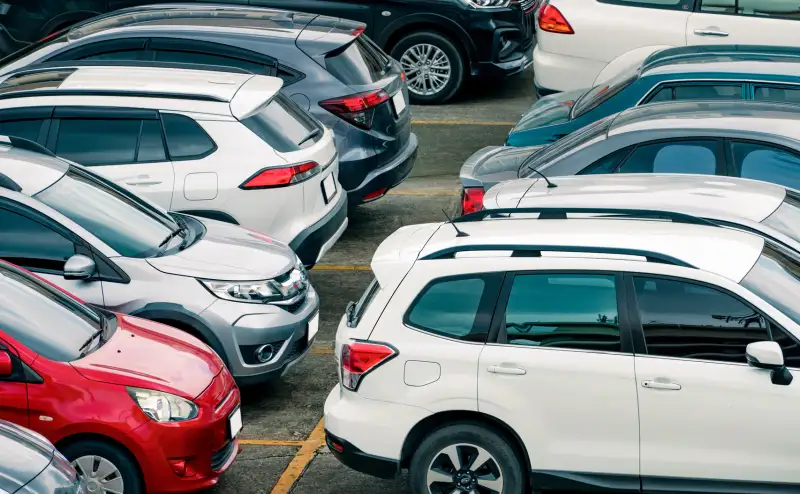 As long as you're driving, you must abide by the minimum car insurance coverage requirements set by your state. Before getting the keys to your new car, your first questions should be, "How much is car insurance going to be?" and "Is cheap car insurance even worth it?"
Car insurance companies each assess risk differently, so they offer different benefits and premiums. But what if you only need that coverage for a short period of time? Most major insurance companies don't offer short-term or temporary car insurance policies because the risks outweigh the benefits of extending temporary coverage to most vehicles.
Purchasing temporary car insurance may save you money when you don't need a policy longer than six months and can provide instant coverage for tricky situations like borrowing someone's car, purchasing a vehicle for a short time before reselling it or seasonal driving. If you're curious about temporary car insurance, this article will explain everything. Read on to find out if short-term car insurance is something that you should get.
Temporary/short-term car insurance explained
Short-term or temporary car insurance is defined as coverage that lasts less than six months. With traditional car insurance, you'd be covered for the standard six- or 12-month period, depending on what plan you've chosen to purchase and which company you're working with.
There are two primary forms of temporary car insurance:
Liability coverage: This type is most likely required in your state. It breaks down into bodily injury and property damage, each of which has its own amount of damage coverage and a per-accident maximum.
Comprehensive coverage: This insurance covers both parties in an accident, while liability is strictly for paying the expenses and damages of the other party when you're at fault.
You cannot drive without at least liability coverage, with some states requiring much more than others. If you're looking to purchase either form of insurance for a limited amount of time, how do you get a short-term policy? Here are three options:
Contact lesser-known providers. Because most major car insurance companies do not provide short-term insurance, you may be able to get coverage from lesser-known providers. To obtain insurance, you will need to go online or speak to a customer service representative in order to receive an estimate tailored to your specific situation. Because temporary insurance is risky for the provider, research the company to ensure it is reputable before purchasing.
Speak to an agent about your options. Short-term insurance coverage is possible, but you have to call each major insurer and ask to speak to an agent about your options. It's possible that the agent may be able to look at your situation and present you with a solution that's just as good, or better, than the short-term insurance you're looking for.
Consider a standard policy that you can cancel early. One possible option that major auto insurance providers offer instead of temporary insurance is a standard policy that you can cancel after a set period of time. The terms vary depending on the insurer, but you may be able to sign up for six months of coverage and cancel after a month or two. Some policies will include a cancellation fee.
Common reasons to obtain temporary car insurance
There are plenty of reasons you might think temporary car insurance is the way to go. Perhaps you're only going to be driving for a short period of time, like over a holiday or while renting. Maybe you infrequently borrow a friend's or parent's car. Below we'll break down some situations where a short-term policy may work better than a long-term one.
Students coming home during breaks
Students studying out of state who are home from break might still need a car to get around town. Borrowing from your parents or a friend is one possibility, but most policies limit permissive use, which allows you to drive someone else's insured car for a limited time.
There are also student holiday rates with some insurers that your parents can use for the period you're home, but you usually have to go to school a certain distance away. Adding drivers to and from an insurance policy can have unpredictable effects on your premiums as the risks and rates rise and fall, especially with young drivers.
Temporarily loaning your car to someone
You may need insurance for a short-term loaner, or perhaps you want to make sure your car has coverage while it's being lent out. The insurance company will let you add household members to your policy as allowed drivers, but you can look for short-term policies if you want to add someone else.
Remember, in this case, the car insurance coverage does not follow the driver but rather the insured vehicle. If you've given permission to someone to drive your car, your insurance will be the primary coverage regardless of whether they are uninsured or have a better insurance policy.
If something happens to your car and you file a claim while someone else is driving, your policy insurance rates may go up. However, if the driver commits a traffic violation or gets a speeding ticket while driving your car, your rates probably won't be affected. Car insurance policies vary, so you should get clarity from your provider before lending your car out.
Driving a rental car
Any rental car company will offer liability coverage. It comes along with the other costs of renting, which can stack up quickly and get expensive. However, using the rental car company's temporary policy is an excellent way to ensure that you and your loved ones are fully covered. There are other reasons this method may be preferable: There's usually a lower deductible on renter's insurance, for example, which would come in handy if something happened to your rental.
Needing special types of coverage
There are several little-known or little-used types of car insurance. Temporary insurance, in these cases, is a function of the special insurance itself. Regular insurers usually offer coverage for trips overseas, parked cars and non-owner insurance, although some don't.
International coverage
Unless you're planning on staying for longer than a visit, you should be able to get international coverage with your regular insurance company. Most providers have overseas offices that will be more than happy to help you acquire a temporary policy. There are also companies that offer international temporary insurance, both in America and abroad.
Storage insurance
Perhaps you live in a large, walkable city and don't need a car every day, or maybe you have a classic car that's not a daily driver. Collectors and those who store their vehicles for long periods can get something called storage insurance.
It's also called "parked car" insurance because it only covers damage from things like theft, vandals, animals and weather — not collisions. In fact, there is usually no liability component. The rates can be much lower since the risk is so much lower, although you should note that financed cars may require additional coverage.
Non-owner insurance
If you don't plan to buy a car and have no plans to drive one beyond this specific circumstance, or you're between vehicles and/or renting, a non-owner policy is the way to go. Getting non-owner insurance is the most sensible approach because it protects you and those around you and will help with any claims filed regarding the borrowed or rented car.
Tips for getting insured temporarily
None of the large insurance companies currently offer short-term insurance as a matter of regular business. To that end, there are ways to get temporary coverage. You can call different insurers to see what they have available in your circumstances.
Agents may be able to pull together just the right policy for you based on their knowledge of the business and whatever special rates or incentives might be on offer. But if that doesn't work out, or you are unable to do this research for any reason, there are still a few other ways of accomplishing the same end.
Cancel a regular insurance policy when you no longer need it
One way to get temporary insurance for a car is to get a six-month policy, pay the premiums for as long as you need coverage and cancel it when you don't need it anymore. This is not a great idea for a host of reasons, but the main one is that any gap in coverage increases your rates when you decide to get longer-term insurance, whether that's by a change in your circumstances or you simply change your mind.
Temporary insurance coverage attained in this manner is usually not worth the effort because insurance companies assess risk in part based on your consistency. Some will even charge an extra fee to recoup the loss when you cancel. The key to keeping your insurance rates down is appearing to be a "good risk," and that means acting like the kind of customer insurance companies want: pay your premiums on time, renew your policy promptly every period and try not to use it.
Get a pay-per-mile insurance plan
Depending on your circumstances, a better idea might be usage-based insurance, or UBI, which is a newer form of technologically advanced insurance that tracks your driving quality and mileage and uses that to figure out the premiums.
Most major insurers offer this service now, and more people are using it every quarter according to Transunion. The idea is that the less you drive and the safer you are, the less insurance you need. Depending on the insurer, coverage may range from simple liability to personal injury protection.
Keep this in mind when considering temporary insurance
Now that you know how to get temporary car insurance, it's time to think about the details: costs, fees, options and all the other factors you'll need to consider when reviewing your quotes.
Overall costs
Cost is a significant aspect of these concerns. Chances are that if you're looking into cheap, temporary car insurance, it's because you can't — or don't want to — spend the money for full coverage. For example, you may have a low deductible with renter's insurance, but you're also paying to rent a car. Be aware that most insurers will also do a hard pull of your credit, which sometimes carries its own credit penalties.
Cancellation fees
To offset the risk of insuring you for less than the standard six months, some insurers issue fees when you cancel your policy that can take the form of a flat fee or a percentage of the remaining coverage cost. There's not much you can do but pay them and remember that gaps in your insurance, known as lapses, can often drive your premiums up. That's why it may make more sense to avoid cancellation and look into alternative forms of getting yourself insured when you need short-term coverage.
All of your options
Remember that you have plenty of options. If you're not going overseas, locking up your car or going home for the holidays, you can get away with permissive use for a while. However, most policies that include a permissive use clause only allow the guest driver a few occasions a year, so it's not quite the solution you may think.
Most importantly, remember that driving uninsured carries legal ramifications far beyond a simple accident ticket. You'll receive fines and a misdemeanor charge, depending on your state's laws, and the state may suspend your license. It is not worth it to go without, even for a short time. Your safety and the safety of those around you are a lot more important than a few dollars.
Is temporary car insurance right for you?
Ultimately, there are situations in which temporary auto insurance makes sense, but they're all fairly specific. It's not a permanent solution. You may save money in the short term, but whether it's because you don't plan on driving or simply aren't willing to risk it, you're betting a lot on not needing the coverage that auto insurance provides.
Also, remember that consistency is key to keeping your premiums down. If you think you'll need regular insurance in the future, you should be very careful about the gaps you introduce into your insurance record. That's why non-owner insurance is recommended. In many cases, temporary car insurance is only a temporary solution to a problem, so it's essential to be aware of your options and their consequences.