The Most Successful People Have This Trait in Common, According to a MIT Survey of 20,000 People About Productivity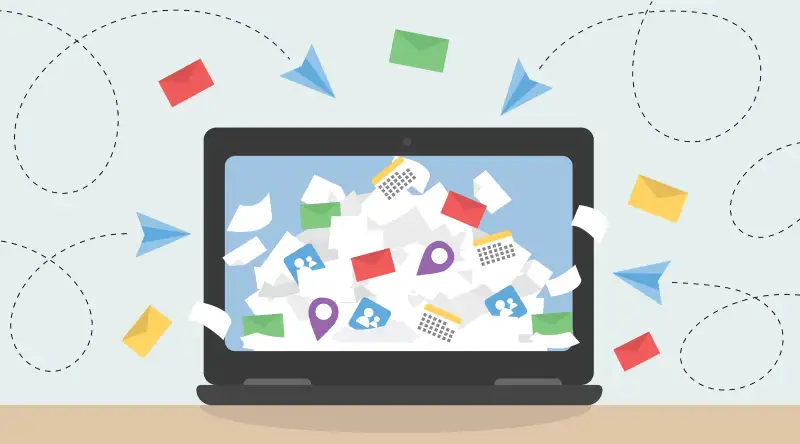 If you want to turn up your workflow, try turning down your email intake.
That was a major finding from Robert Pozen, senior lecturer at the Massachusetts Institute of Technology who created his very own "Pozen Productivity Rating tool" to help working professionals find out how productive they really are. Using responses from the 19,957 who voluntarily participated in the survey, Pozen and his team identified the groups of people with the highest productivity ratings and homed in on the habits those high-scorers practiced most regularly.
The survey was made up of 21 questions, three pertaining to each of seven habits Pozen chose based on his personal productivity course and research for his book, Extreme Productivity: Boost Your Results, Reduce Your Hours: planning your schedule, developing daily routines, coping with your messages, getting a lot done, improving your communication skills, running effective meetings, and delegating to others.
The respondent groups with the best overall average scores were seniors (ages 60 and up) and senior-level employees (C-Suite and executive employees). And there was one habit both scored particularly well on to get those high scores: Coping with their daily flood of messages.
"Age and [job] seniority are very linked — the more senior people tend to be a little older," Pozen said. "[Both groups] have mastered managing the flow of information."
So does becoming an executive make you better at coping with messages or does coping with messages well make you an executive? Pozen, once an executive himself as a president of Fidelity Investments, says it's a bit of both. "As you move up and become more senior, you get more messages... but I think the skill of managing that helps you move up."
The data clearly shows that being good at dealing with your inbox is linked to productivity, and that the most productive people are at the top of the ladder. Logically, that makes sense: With the number of social media networks, media outlets, and personal and professional messaging platforms out there, it's easy to feel like we're drowning in notifications. Mastering that task would theoretically help you distinguish yourself in a sea of good employees.
In practice, though, Pozen says managing incoming emails isn't the single most necessary habit of a productive person. It's an important skill — one he says can be improved upon by using email filters and flagging important contacts — but it needs to be paired with other, more big-picture habits in order to be effective.
A few such habits were singled out in the survey results as well, and Pozen personally advocated for two in particular. "Probably the most important habit is whether you are geared to accomplishing a lot rather than putting in a lot of hours," said Pozen. "And that leads to the second most important thing, which is whether you've defined your highest priorities and you're focused on your highest priorities."
Anyone who wants to spend their time more efficiently could look to seniors and executives for proof — both scored well above average when it came to "getting a lot done" and "planning your schedule." Productive people's success, then, is in their ability to work hard instead of work long — and that means sidelining your emails from time to time.
Executives didn't excel at everything, though: the study found they fell behind lower-level employees when it came to "running effective meetings" and "delegating to others." Habits that "excellent performers" struggle with, according to Pozen.
"[Employees] usually get promoted because they're great performers," he said. "They have a hard time delegating because they don't think it'll be done as well as they could do it."