Here's What the World's Largest Coupon Looks Like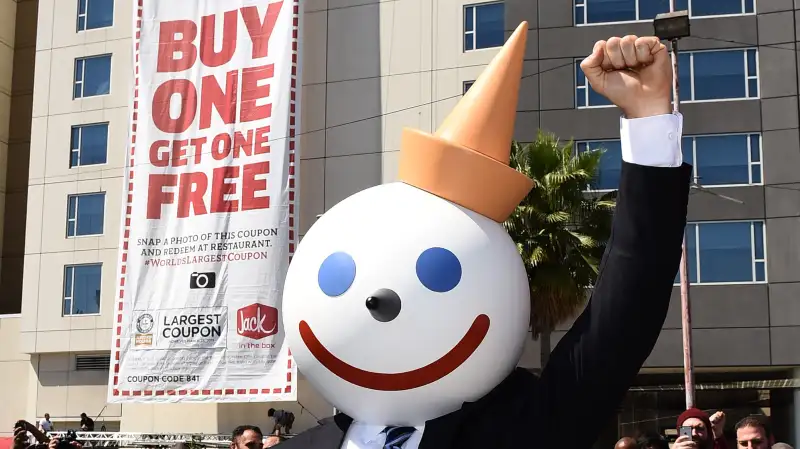 Jordan Strauss—Invision via AP
This week, the fast food restaurant chain Jack in the Box unveiled a huge—quite literally—new offer. The company needed more than a dozen people to carry the freshly made coupon, which measures 80 feet tall by 25 feet wide, down the streets of Los Angeles. It was then draped down the side of the W Hotel in Hollywood, where it could be admired as the "Largest Coupon" according to Guinness World Records.
The coupon is valid through April 1 for a buy-one, get-one-free Buttery Jack Burger, which features "garlic herb butter melted on top of a new, quarter-pound signature beef patty, tucked inside Jack's gourmet signature bun."
You might be thinking it's a bit impractical to bring an eight-story-high coupon into a restaurant. And you'd be right. But all you need is a picture of the coupon on your phone to get your free burger, and it's easy enough to locate a photo on social media with the hashtag #WorldsLargestCoupon.