Young Workers Say They Need a $120K Salary to Feel Like They've 'Made It'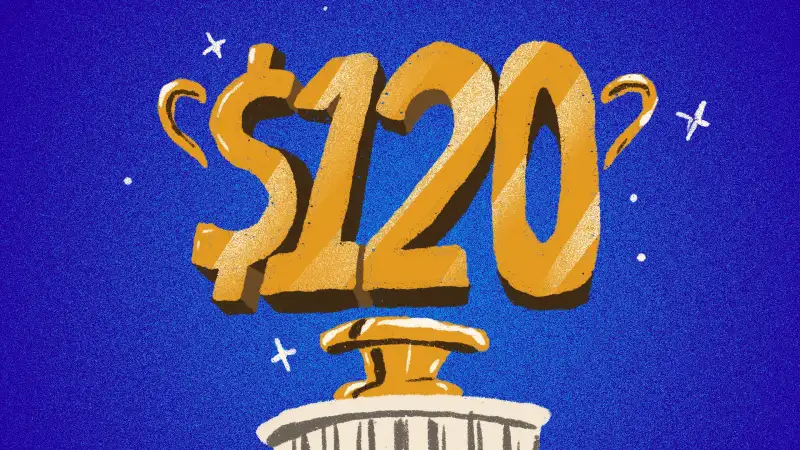 How much pay would it take to make a Gen Z-er or millennial feel successful? New analysis says it's much more than what the average American household makes yearly.
Call it youthful idealism or plain-old ambition, a study from the invoicing solutions company Skynova found that workers around the ages 21 to 42 have lofty salary expectations. Most aren't content with what they're making now, and on average, they think it will take at least $121,553 annually to feel like they've finally "made it."
Skynova analyzed state-by-state salary data and survey responses from more than 1,000 millennial and Gen Z workers. Here's what the company found.
What the data says
The majority of younger workers — 59% of millennials and 53% of Gen Z-ers — say they want more money than they're currently making.
At the same time, more than half (52%) said they haven't received a pay increase in the last year.
The most desired annual salary for younger workers ranges from $71,000 to $80,000 on average. To feel like they've "made it," Gen Z respondents said on average they'd need $124,494, while millennials would need $120,902.
That's a lot more than most American households make — the median U.S. household income was $70,784 as of 2021, according to the U.S. Census Bureau.
The best-paying jobs for young workers
Annual average salaries for the most lucrative jobs for millennials and Gen-Zers aged 22 to 35 range from about $100,000 to $150,000. Lawyers top the list, according to Skynova, but tech and healthcare jobs dominate the ranking.
Lawyers: $149,646
Securities, commodities, financial services and sales agents: $134,029
Web developers: $120,595
Architectural and engineering managers: $115,875
Software developers: $113,066
Public relations and fundraising managers: $111,071
Physician assistants: $110,986
Other physicians: $110,130
Pharmacists: $105,555
Nurse practitioners: $101,407
More from Money:
The 3 Best Money Moves to Make This May
Interest Rates on Federal Student Loans Will Rise Later This Year