Gen Z and Millennial Workers Put in 8 Hours of Unpaid Overtime Every Week: Report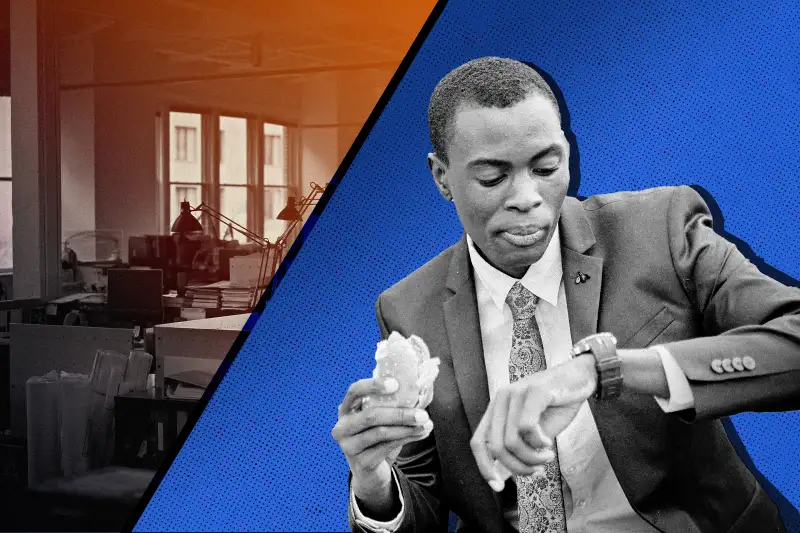 Eddie Lee / Money; Getty Images
What do Gen Z and older employees have in common? Pessimism about getting a raise this year, according to a report released Wednesday.
The workforce data and insight organization ADP Research Institute found that about half of workers aren't holding their breath for recognition at work — an attitude employers may want to change, given the tight labor market and the fact that Gen Z is putting in a lot of extra hours for no pay.
What the data says
Employees young and old believe they'll be passed over for raises in 2023. Half of Gen Z respondents (18 to 24 years old) said they expect to get a raise at their current jobs in the near year.
About the same share (49%) of workers 55 and over said the same.
Despite feeling overlooked at work, employees 18 to 34 years old are still putting in an average of eight hours and 30 minutes of unpaid overtime every week. That means they're staying late and working over breaks and lunch — for free.
Workers 35 to 44 put in an average of eight hours and three minutes of unpaid labor, while 45- to 54-year-olds averaged seven hours and 28 minutes.
Those over 55 worked just five hours and 14 minutes of unpaid overtime by comparison.
Why it's important
From a corporate perspective, having folks put in extra hours for free may seem like a sweet deal. But in truth, ADP wrote that it might "prove short-sighted." We've entered a new era for the workforce — workers have gained power since the pandemic, and ignoring employees' achievements (and after-hours hustle) could come back to bite employers.
Many workers today have advantages like remote work, pay transparency laws and a tight market on their side. Companies are quickly realizing they'll have to meet their employees and potential hires halfway to find and keep talent.
"Vital skills and potential could be lost if workers think they can get higher pay elsewhere," ADP wrote in the report, adding that Gen Z may not feel quite so motivated to put in unpaid hours in the future without getting the recognition they deserve (read: raises and bonuses, not pats on the back or Cheesecake Factory gift cards).
More from Money:
Workers Are Moving to These 5 U.S. Cities More Than Anywhere Else
You Can Get Verified on LinkedIn Now (for Free)
Here Are the 10 Fastest-Growing Jobs for Workers With (and Without) College Degrees