You Can Get Verified on LinkedIn Now (for Free)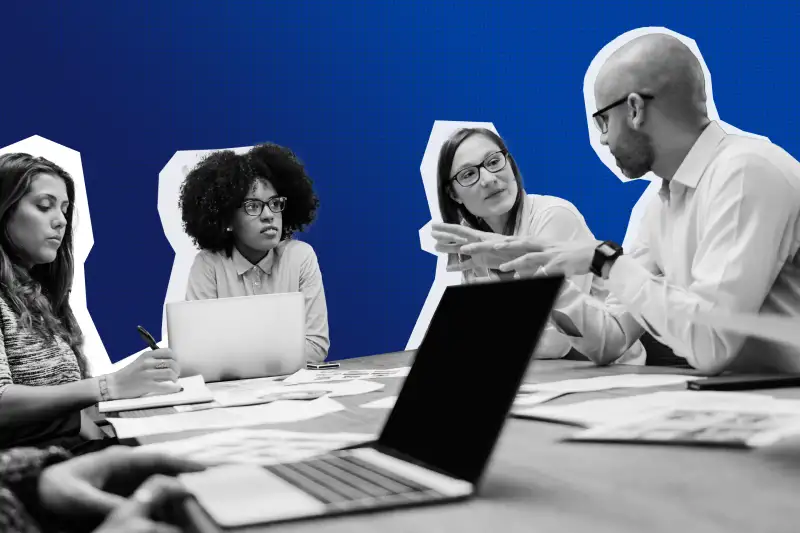 Eddie Lee / Money; Getty Images
Internet imposters, beware: The professional networking platform LinkedIn is rolling out new (free!) features for users to confirm their identities, similar to Twitter's signature blue checkmark.
LinkedIn Vice President Oscar Rodriguez said in a Wednesday blog post that users will have three new options to confirm who they are and where they work — and unlike some social media platforms (looking at you, Elon and Zuck), LinkedIn won't be charging users to prove who they are.
The announcement follows Twitter and Meta's new controversial verification structure, both of which launched this year, sparking criticism for the move to pay-to-play subscription plans. Meta Verified is $11.99 monthly on the web and $14.99 on iOS and Android, while Twitter Blue is offering an $8-a-month plan for users to get (or keep) the platform's signature blue check.
For the last 13 years, verified badges on Twitter have been free for celebrities, politicians, journalists and other prominent figures, many of whom specifically applied for verification to thwart copycats and scammers. Facebook and Instagram, which are both owned by Meta now, added similar account verification features in 2011 and 2014, respectively. The recent policy shifts have been slammed as corporate money grabs that critics say will make it easier for misinformation and impersonation to proliferate across social media.
But such is not the case with LinkedIn's new verification features, which are free to users and designed to safeguard profiles. There are three new ways users can verify their work histories in addition to the features the company introduced in October.
How LinkedIn's new verification feature works
LinkedIn users can choose to verify with CLEAR, a secure identity platform — best known for its airport security service — that uses biometrics (i.e. your face). To use this feature, you'll need a U.S. government-issued ID that matches the name on your profile and U.S. phone number. Existing CLEAR members can verify their profiles with a quick selfie.
You can also verify where you work with your company email, which 50 million members and more than 4,000 companies on LinkedIn globally can start using now. Rodriguez says LinkedIn will expand this option to more companies over time.
The third verification option is through Microsoft Entra — this feature allows organizations to issue free digital workplace IDs to be displayed on users' profiles. Rodriguez says this feature will become available at the end of April to over 2 million users, with more to come as additional companies enroll in Entra.
Once your verification is approved through any of the three features, an authenticity badge will appear under the new "verifications" field on your profile.
"While all LinkedIn members globally won't have access to these verification options immediately, we will expand availability and ways for you to participate over time," Rodriguez said in the blog post. "We'll keep you updated as we continue rolling out more features like these."
More from Money:
Here Are the 10 Fastest-Growing Jobs for Workers With (and Without) College Degrees
Stamp Prices Are Going Up This Summer — Again
Inflation Cools More Than Expected. What Does It Mean for Interest Rates and the Stock Market?