5 Things You Need to Know About Traveling to the U.K. Post-Brexit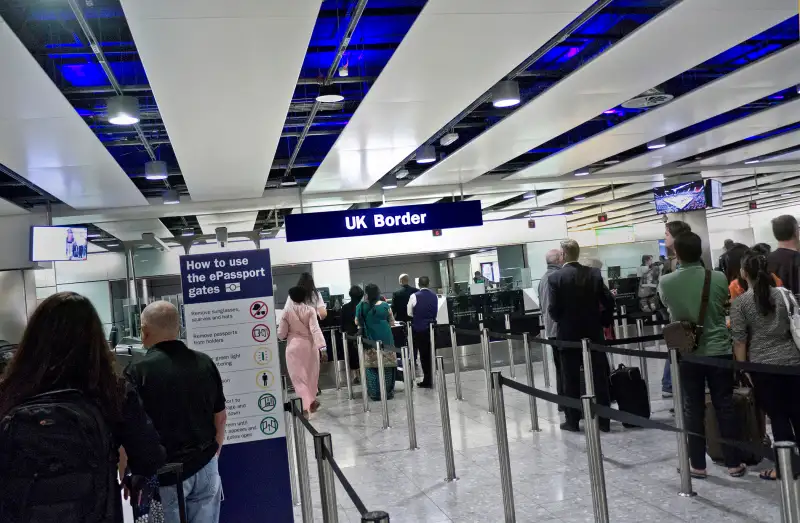 As investors and political leaders struggle to determine the impact of the U.K.'s decision to withdraw from the European Union, some U.S. travelers are weighing a change to their summer travel plans. The British pound has plunged against the dollar, making it more tempting to pop across the Atlantic.
Experts say that impulse is understandable, but there are a few factors to consider before you make a final decision.
Traveling to the UK is going to be cheaper. The sudden strength of the dollar does mean it will be cheaper to stay in the U.K. and may allow people to stay for longer periods. But for the short term, at least, you're unlikely to see substantially bigger tourism pushes by the British travel industry, meaning you'll have to put together your own itinerary. If you're willing to do the homework, though, that can increase your savings.
"The U.K. has become a bargain destination ... [but] the type of tourist we are talking about who might be attracted to the U.K. because of the situation is a bit more sophisticated - and does not need to be told this is an opportunity," says Jafar Jafari, an emeritus professor at the University of Wisconsin-Stout, and an expert on disaster tourism. "They don't need advertisements."
Read More: The British Pound Is Getting Killed. You Should Care
Those bargains probably won't last. Part of the reason the dollar is so strong against the pound today is because investors weren't expecting the vote to go this way. The pound actually surged Thursday to $1.50, so Friday's plunge could be an overcorrection. (Indeed, the pound is already off its lows from earlier Friday.)
That means the currency-based savings that are making a London vacation seem so tempting today might not be as great in a month or two. If you're considering a U.K. trip for later in the year, consider paying for your room in advance - or at least stocking up on spending money now.
It might be more crowded. The U.K. typically has what's known as a negative balance of trade in tourism. Put another way, the number of people leaving the country for other destinations exceeds the number of incoming tourists. That said, London is still the second most-visited city in the world (after Hong Kong). In 2014, it welcomed 17.4 million people, according to Euromonitor, a market research provider. And U.S. tourists won't be the only ones spending more time there.
"There's an influx of fresh tourist money that will be coming to the country," says Jafar. "Also, British citizens won't be going away, so that money stays in the country. Domestic British tourism is certainly going to increase."
Travel stocks are going to be volatile. Because of the uncertainty of what the vote will mean for travel throughout the U.K. and E.U., travel companies are being hit particularly hard as markets plunge. American Airlines was down more than 7% Friday morning. U.K.-based global travel company Thomas Cook was down almost 8%. And Priceline shares fell 9%.
And that instability isn't likely to vanish anytime soon.
Read Next: 3 Tips for Retirement Investors in a Post-Brexit World
"The coming months, and probably years, are expected to be marred by uncertainty in and outside the U.K.," says Wouter Geerts, Travel Analyst at Euromonitor. "Declining GDP, fluctuating exchange rates, and questions around open borders and open skies will have an impact on decision-making by people traveling from and to the U.K. Brexit leads the country into uncharted territory, meaning it is impossible to provide future forecasts with certainty."
Long term, there will be headaches. It's not uncommon for U.S. travelers to start a European trip in London for a few days before moving on to another European destination. That's unlikely to change, says Chris McGinnis, editor of Best Western's YouMustBeTrippin.com blog. However, getting from point A to point B is going to be more of a pain in the neck.
"Free movement within Europe is not going to be as easy as it once was," he says. "Travelers will notice there will be an extra layer of hassle to travel between the U.K. and the rest of Europe. People who are used to jumping on Eurostar and going to Paris or [other destinations] are going to have to go through customs and immigration."