These Airlines Have the Most (and Least) Legroom in Economy Class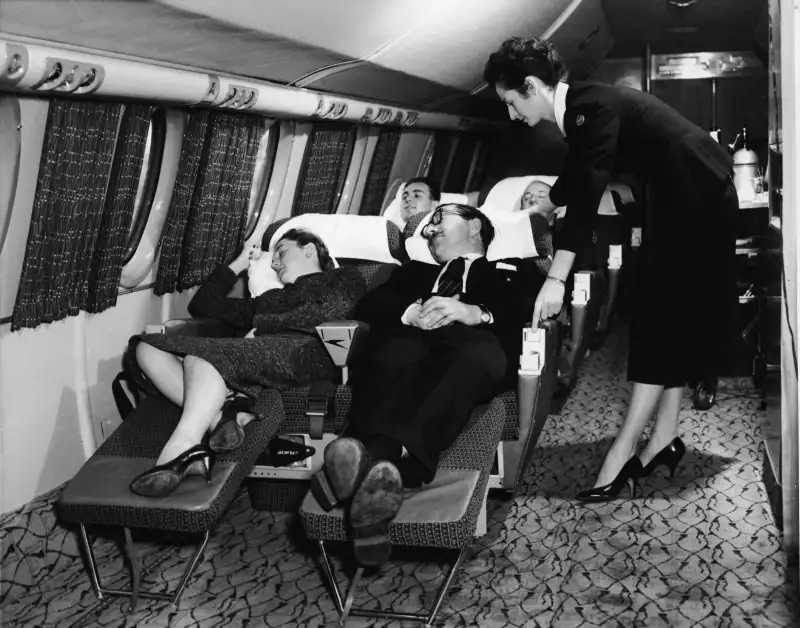 Authenticated News—Getty Images
If you fly economy and want the most legroom possible on the plane, skip the so-called legacy airlines like Delta and American.
JetBlue and Southwest—airlines once known as low-fare upstarts—actually provide more space for travelers on most flights, according to a new report in the Wall Street Journal.
American Airlines recently canceled plans to shrink legroom down to as little as 29 inches between seats on some planes. The decision was made after "a lot of feedback from both customers and team members," a statement released by American earlier this week explained. "It is clear that today, airline customers feel increasingly frustrated by their experiences and less valued when they fly."
Yet the truth is that airline travelers have felt less valued for quite some time, after being forced to deal with disappearing amenities and more fees for years.
If American Airlines' reversal is any indication, it seems airlines could be getting the message that making customers less and less comfortable is bad for business. Even without the change, however, American still comes up short compared to some competitors in terms of letting coach passengers stretch their legs.
As the Wall Street Journal's Scott McCartney writes, coach passengers flying on American Airlines could expect 34 inches of space between seats about 15 years ago. Today, economy-class legroom on American, Delta, and United is standardized at 30 to 31 inches, as the carriers have steadily added more rows of seating to boost revenues. "Adding rows creates capacity growth without the expense of new airplanes and makes a low-margin business more profitable," McCartney explains.
By contrast, all JetBlue passengers get 32 inches or more of legroom, plus free entertainment on seatback screens, giving the airline the top comfort ratings among domestic carriers according to the travel-rating site SeatGuru.com. And on JetBlue's A320 aircraft, used on routes around the country, all passengers get at least 34 inches of legroom with no extra charge. (Carriers like United, American, and Frontier offer special rows of seating with 34 or more inches of legroom too -- but they charge extra for it.)
Virgin America also beats the legacy carriers in terms of legroom in economy class, with 32 inches between rows of seats. Southwest and Alaska Airlines, meanwhile, have at least 31-32 inches of legroom on planes, which generally tops the space afforded by American, Delta, and United.
Worst of all for legroom are ultra-low-fare carriers Spirit and Frontier Airlines. In at least this case, you get what you pay for: Passengers get as little as 28 inches of legroom when flying with these airlines, which are known for cheap airfare that comes with a bare minimum of amenities and loads of fees.
Here's the minimum amount of legroom you'll encounter on the largest domestic carriers in the U.S.:
Alaska Airlines: 31 inches
American Airlines: 30 inches
Delta: 30 inches
Frontier: 28 inches
Hawaiian: 30 inches
JetBlue: 32 inches
Southwest: 31 inches
Spirit: 28 inches
United: 30 inches
Virgin America: 32 inches