American Airlines Flights Are About to Get Even More Cramped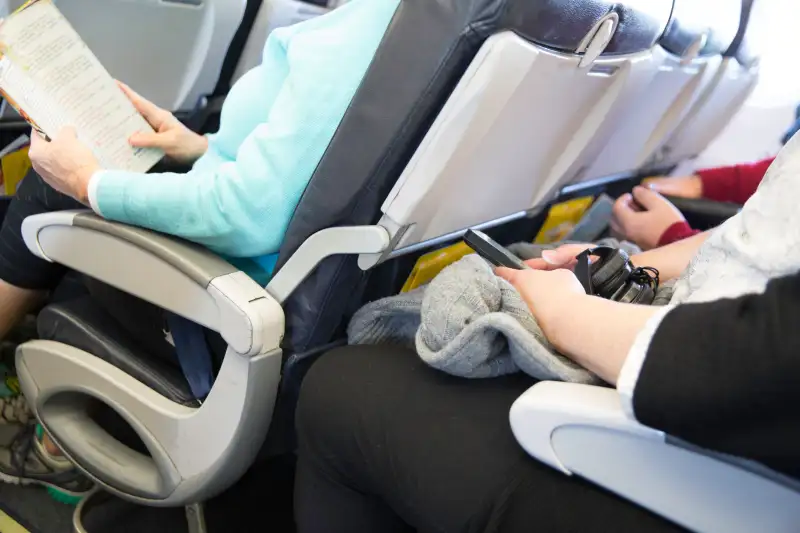 Jodi Jacobson—Getty Images/iStockphoto
Attention passengers: Prepare to be even less comfortable on your next flight.
CNN reports that American Airlines is adding more seats onto some of its planes in order to accommodate more passengers and boost revenues on each flight. To cram in the extra seating, the distance between rows will shrink: Legroom will be reduced from 31 inches to 30 inches in most of the economy section, and unfortunate passengers in three rows will get only 29 inches of space to stretch out.
The newly cramped seating arrangement will be featured on American's 737 Max jetliners, which will be used primarily on flights within North America starting later this year. The planes will have a total of 170 seats, compared to 160 on its 737-800 aircraft.
Passengers who wind up stuck in the rows with just 29 inches of legroom will pay normal fares—in other words, there's no discount as a tradeoff for less space. On the other hand, the planes will still have 16 first-class seats and a "Main Cabin Extra" economy section, where customers can stretch out if they've paid extra for the privilege.
By reducing legroom—also known as "seat pitch" in the airline business—to as little as 29 inches, American's seating on some planes will be on par with ultra-low fare carriers such as Spirit and Frontier Airlines. Data collected by SeatGuru.com shows that seats on Spirit and Frontier typically come with only 28 inches of legroom, compared to a minimum of 31-32 inches on Southwest and JetBlue.
One source also told CNN that, in order to add more seating on American Airline flights, the already tiny bathrooms will become even smaller.
One reason American may feel compelled to add more seats and increase revenues is that it recently increased pay for pilots and flight attendants. The Associated Press reported last week that the pay increases were announced after two years of negotiations—during a time period when airline profits soared because of cheap fuel prices and industry consolidation.
Lately, however, it's not quite as easy for airlines to pile up the profits, as fuel prices have crept up and competition has heated up, especially in the transatlantic fight market. To offset these factors, as well as wage hikes for employees, American is adding more seats onto planes—boosting revenues, but also sticking passengers with less legroom. Other major airlines, including United, are also said to be considering moves that would shrink legroom for economy-class travelers.