American Airlines Isn't the Only Company Drastically Devaluing Customer Loyalty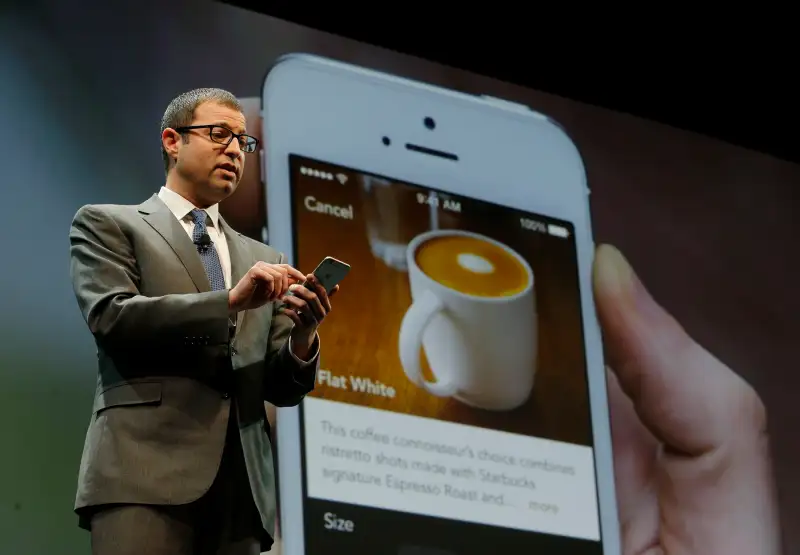 To consumers, loyalty programs are all about getting something for nothing. We sign up because the programs offer discounts on groceries, or the promise of a free flight or hotel down the line, or a free chicken sandwich just for downloading a reward program app.
To the companies crafting these rewards systems, however, loyalty programs serve very different purposes—namely, the goals of building (duh) loyalty among consumers, while simultaneously gathering data on them in order to sell more product. Customers really aren't getting something for nothing with loyalty programs, of course. We're giving up personal information, and often forsaking the step of shopping around for a better deal, by playing along with these programs in the quest for "free" stuff.
What's more, while loyalty programs tend to launch with exciting instant freebies and highly rewarding perks in order to build sizeable memberships, once a company feels its program is big enough and the rewards have perhaps gotten too rewarding, they'll ease off the gas and change the terms of the program to cut internal costs. Loyalty members will hear about these changes as being "enhancements" or perhaps "upgrades" to the programs. That sounds nice and all, but it's often pure spin.
Now that loyalty programs are ubiquitous and consumers are comfortable signing up for them without too much enticement, you can assume that any rewards system change will make it more difficult for customers to get rewards. Here are three examples of loyalty programs--and by extension, your customer loyalty--being devalued lately.
Airlines
This week, American Airlines confirmed that as of August 2016 it was switching to a loyalty program that rewards members not based on their loyalty—as in how often they do business with the company, or how many miles they fly overall—but on how much money customers spend. The move follows a similar frequent flier change announced by Delta last summer, which also awards free flights based on how much a customer spends rather than how many miles are flown. United, the other major "legacy" carrier, has a similar system for doling out rewards.
Read Next: 5 Ways Airlines Are Finally Becoming Less Greedy & Mean
While the airline industry has slowly been bringing back perks like free food and making in-flight entertainment free for all passengers, the rewards program changes demonstrate which kinds of customers are most important to the airlines. Essentially, customers who shop around for bargain flights in the hopes of accumulating miles are being punished with these new programs. At the same time, the big spenders traveling on expense accounts will find it easier to pile up enough points to trade in for "free" flights. Granted, they're "free" only after you (or your company) have spent a ton of cash with the airline.
Hotels
Because hotel companies and airlines tweak the terms of their rewards programs quite regularly, and because the value of rewards—hotel nights and flights—varies widely based on demand and travel dates, it's difficult to gauge the degree to which changes are hurting or benefiting loyalty members. But Wall Street Journal travel columnist Scott McCartney cleared up any confusion when he wrote plainly last fall: "Hotels have devalued their programs over the past few years by raising the number of points required to redeem many free rooms."
The Boarding Area blog chronicled how Marriott—which has the most rewarding loyalty program in the hotel business according to a 2015 study—has steadily made it more difficult to get free hotel nights. Marriott has done so over the years by switching thousands of its hotels into different reward categories. The result is that a hotel that could be reserved for free for only 7,500 points in one year suddenly required 10,000 or 15,000 points the next. Hilton has made similar adjustments to how its hotels are categorized, and the result is generally that travelers need more points to secure free nights.
Read Next: 10 Things That Will Be Cheaper During the Summer of 2016
Travel insiders fear that the finish line for receiving free hotel nights will be moved even further once the giant Marriott-Starwood merger is finalized and their rewards programs are somehow combined. The recent flurry of airline mergers has made the industry far less competitive, and allowed frequent flier rewards to be slashed without repercussions. The assumption is that as the hotel industry loses competitors due to mergers, it would follow this same pattern and already-devalued loyalty programs would become even less rewarding.
Starbucks
Soon after Starbucks announced major changes to its loyalty program, a survey was released demonstrating what customers thought of the new system: They hate it.
The backlash concerns the way that Starbucks' new points system resembles that of airlines, in that rewards are based on how much the customer spends instead of how often one visits. Before the changes were instituted this spring, a basic Starbucks customer could get a free coffee by spending as little as $24, over the course of 12 visits, with a $2 coffee purchase each time. The new system, however, requires that at least $62.50 be spent before the loyalty member gets a free beverage.
Read Next: Dunkin' Donuts Upstages Starbucks with Quick, Easy Free Coffee Rewards
While many people view the changes as a drastic devaluation of the loyalty program, Starbucks claimed that the new system came as a result of "#1 customer request" from loyalty members, and that "the vast majority of you will earn rewards just as fast, if not faster."