Americans Aren't Buying Orange Juice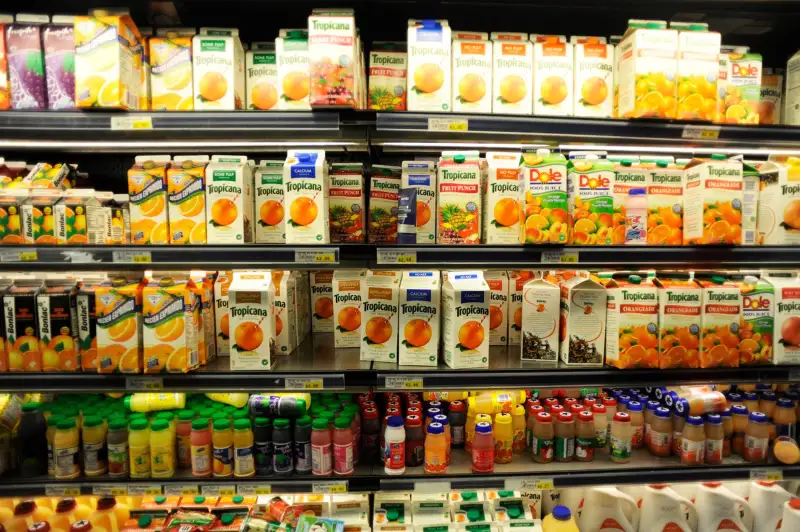 First it was soft drinks; then it was skim milk. Now you can add orange juice to the list of once-popular beverages Americans aren't consuming anymore.
OJ sales have decreased 13% since 2012, Business Insider reports, based on data from Nielsen. Frozen orange juice is responsible for the biggest proportion of lost sales, falling 39% in the last four years. Nielsen reports that Americans now consume about 1.4 million gallons of frozen concentrate each month, compared to 19.1 million gallons of fresh juice.
Florida is on pace for the smallest orange harvest in over half a century, the Wall Street Journal reports, due to low demand and disease wiping out harvests. Interestingly, the breakfast staple's demise comes at a time when breakfast foods are experiencing something of a renaissance: According to BI, "Breakfast consumption is expected to grow faster than the U.S. population over the next few years." (just ask McDonald's.) And let's not forget about the enduring popularity of bacon in the American diet.
Many have attributed juice's sales decline to the increased availability of exotic juices and alternative options like energy drinks, and lower sugar intake overall in the American diet, among other factors. Soft drinks have experienced a similar trajectory—Americans are more health conscious than ever—as has skim milk as the population rethinks the fat content in its diet.
Meanwhile, other parts of the beverage industry are experiencing sales growth. Craft beer production and sales are rising year after year. Last year, specialty coffee drinks (like Starbucks' Pumpkin Spice Latte) became the second-highest selling specialty food category, only trailing cheese.