How the Apple Card's New 4.15% APY Savings Account Compares to Competitors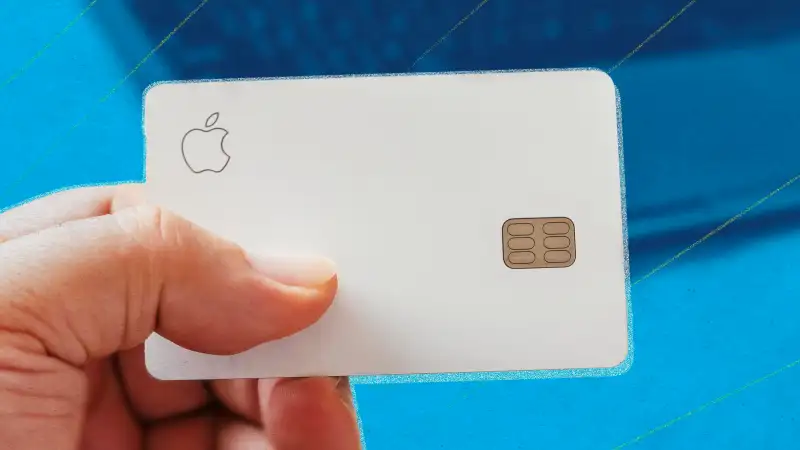 Apple Card customers can now open a savings account with an annual percentage yield (APY) that beats comparable offerings from some of the nation's largest banks.
On Monday, Apple cardholders got access to open the new high-yield savings account, which has an APY of 4.15%. The national average APY for savings accounts is currently just 0.39%.
Savings accounts have become more attractive in the past year as interest rates have soared, but the Apple account's savings rate is even higher than many of the best offers from major competitors.
Like Apple's credit card, the new savings account is provided by Goldman Sachs. There's no annual fee for the savings account or the credit card.
The company's announcement pitches the savings account as a way to get additional value from the cashback rewards you earn when you swipe or tap your Apple Card.
Upon opening the Apple Card savings account, those cashback rewards (2% for most purchases) will be automatically deposited into the account going forward.
But cardholders can also use the new offering from Apple as their primary savings account. You can deposit and withdraw money from the account using your bank account or Apple Cash, a digital card for peer-to-peer payments and Apple Pay shopping. You can keep a balance of up to $250,000 in the savings account, and there's no minimum balance requirement.
*Rates and APYs are subject to change. All information provided here is accurate as of May 19, 2023.
How to open an Apple savings account
Current cardholders can get started with the new savings account by navigating to their Apple Card in the Wallet app.
Select the button with three dots at the top right and click "Daily Cash." You'll see an option to set up the savings account.
You may need to first update your phone's software because the savings account features are only available on devices running iOS 16.4 or a later version.
If you don't already have an Apple Card but want to start saving with Apple, you'll have to apply for the credit card. Your ability to get approved depends on factors including your credit score.
How the Apple savings account stacks up
The Apple Card's APY appears to be very competitive with other big name savings accounts, but it's not the highest savings rate out there. Some high-yield savings accounts offer slightly higher APY.
And you can get even better APYs — sometimes 5% or higher — with certificates of deposit (CDs) if you're willing to set your money aside for a fixed period of time.
Here's a look at how the Apple Card compares to some of its competitors' high-yield savings accounts:
Bread Savings: 4.5%
Citizens: 4.25%
Apple Card: 4.15%
Synchrony: 4.15%
SoFi: 4.0%
Marcus by Goldman Sachs: 3.9%
Ally Bank: 3.75%
Discover: 3.75%
American Express: 3.75%
More from Money:
Credit Card Experts Swear by This Secret Strategy to Get the Best Travel Reward Deals