Here's How Much It'll Cost You to See the Obamas Keynote at SXSW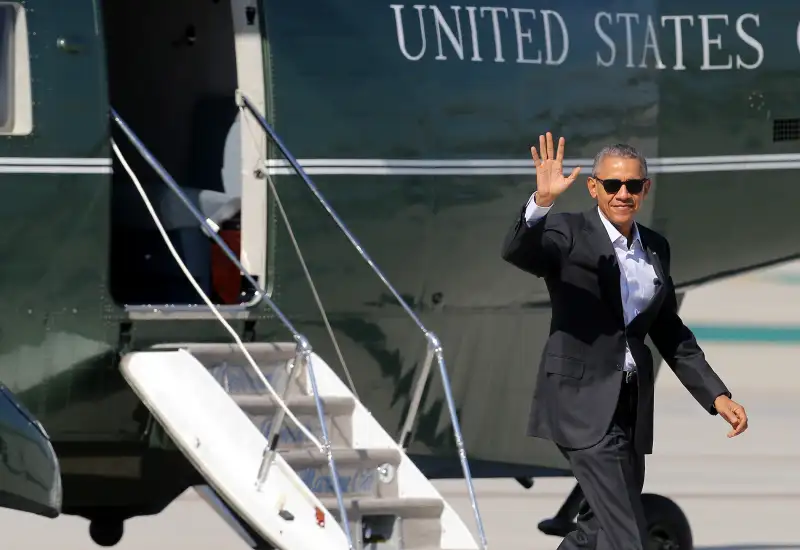 Luis Sinco—LA Times via Getty Images
For it's 30th year running, this year South by Southwest is hosting its most high-profile keynote speaker yet, a sitting President of the United States and the First Lady, and attending won't be cheap.
President Barack Obama will appear during the Keynote Conversation with Texas Tribune Editor-in-Chief Evan Smith on March 11 at SXSW Interactive, the tech industry segment of the event, which draws thought leaders and innovators from around the world. The President, according to a statement from the festival, "will call on the audience to apply their ideas and talents to make technology works for us—especially when it comes to tackling big challenges like increasing participation in the political process and fighting climate change."
First Lady Michelle Obama will deliver the opening keynote at SXSW Music on March 16, where she'll discuss the Let Girls Learn initiative, "which aims to break barriers for the 62 million girls around the world who are not in school today, more than half of whom are adolescent." This year will be the first time a sitting American President and the First Lady have taken part in the festival.
And just how much will a ticket to see the President set you back?
If you haven't purchased a badge yet—and as of the time we clicked publish badges for SXSW Interactive were still available—the least expensive option for SXSW Interactive will cost you $1295.
SXSW says Obama's appearance will be "open to all SXSW Interactive, Gold, and Platinum registrants." Money asked SXSW if there would be an additional fee for Obama's appearance and a spokesperson for SXSW said that had not yet been determined. According to a statement announcing the event, more details will become available—including access to a stream of the event—over the coming days.
Celebrating it's 30th anniversary this year, SXSW takes place in Austin, Texas, from March 11 to March 20. Last year SXSW Interactive hosted 2,700 speakers and 33,825 participants from 85 foreign countries. Past keynote speakers at SXSW Interactive have included Elon Musk, Ray Kurzweil, Nate Silver, Mark Zuckerberg, and Dr. Neil deGrasse Tyson.