Here's Where to Find the Fastest Public Wi-Fi in the U.S.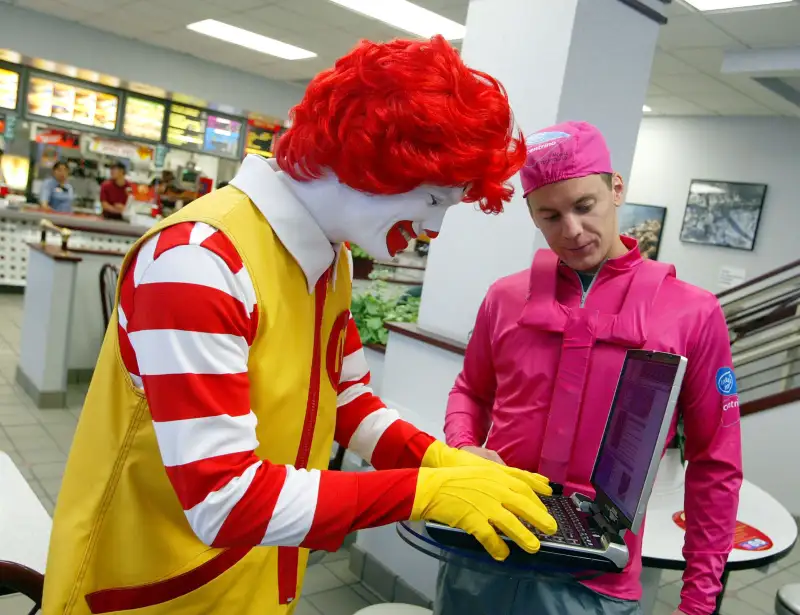 Justin Sullivan—Getty Images
If you demand fast wi-fi, then you might want to be a frequent visitor at McDonald's, Best Buy, and Hilton hotels. That's according to OpenSignal, a UK-based app that helps users find wireless networks and recently published a study about where American consumers can find the fastest wi-fi.
High-end hotels get grief because the room rate often doesn't include free wi-fi. But at least hotels that charge above-average rates tend to have faster wi-fi service. "There is a strong correlation between the speed of hotel wi-fi and the cost of [a] room," the OpenSignal study explains. Hilton, which began charging extra for faster wi-fi at some hotels earlier this year, was found to have the fastest download speeds—roughly double the speed of the service at a Days Inn.
As for totally free public wi-fi, McDonald's is the best of the bunch, according to data collected from OpenSignal users. The download speed at McDonald's was 4.187 megabits per second, more than twice as fast as three other chain restaurants featured in the study: Dunkin Donuts, Tim Horton's, and Panera Bread (further evidence that McDonald's is all about speed these days). Overall, Best Buy had the second-fastest public wi-fi among retailers, with an average download speed of 3.879 mbps.
The big takeaway: "If you need to download a big file for work, popping into a McDonalds will get the job done faster than stopping off at your nearest BestBuy."