These Are the 4 Best Money Moves for October 2023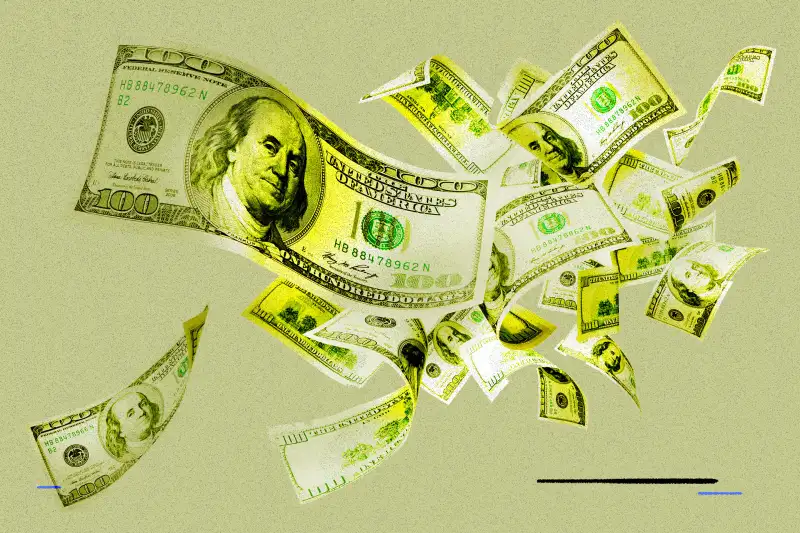 Lixia Guo / Money; Getty Images
This spooky season, there's more to fear than just ghouls and goblins: Consumer debt is mounting, the stock market is hitting its most volatile month and holiday expenses are just around the bend.
Those may be valid reasons to feel a little scared, which is why we compiled our best advice to help you make the most of your money this month. Whether you're a Social Security recipient biting your nails over your 2024 benefits, a borrower being haunted by debt or an investor getting chills about your portfolio's October performance, we have tips to ward off any financial demons.
We even thought about your holiday shopping costs ahead of time — check out the best money moves to make this month.
1. Look out for the Social Security COLA announcement.
It's almost COLA time, and no, we aren't talking about the kind you drink. Every year, the roughly 70 million recipients of Social Security receive a crucial cost-of-living-adjustment to bring their benefits up to speed with inflation. Last year, beneficiaries saw an 8.7% increase, the highest COLA in decades thanks to soaring inflation from 2021 to 2022.
Although prices have cooled significantly since then, the 2024 COLA is expected to be above average again, with the final numbers announced on Oct. 12. The projected increase is 3.2%, which would raise the average monthly benefits payment of about $1,700 by $58, according to advocacy group the Senior Citizens League.
Beneficiaries will see the COLA reflected in their monthly payments starting in January for retirees and Dec. 30 for SSI recipients. If you're curious about COLA history or want some more in-depth information about how it's calculated, Money has a handy explainer with everything you could want to know.
2. Check your credit report
Once upon a time before the pandemic, you could only get a free credit report from the three major credit bureaus (Equifax, Experian and TransUnion) once a year per bureau. The bureaus changed that policy in April 2020, giving Americans free weekly online access to their reports as the global public health crisis spurred unemployment and delinquent payments.
Though the policy was supposed to be temporary, Equifax, Experian and TransUnion announced last month that they're making it permanent to help consumers get a better handle on their credit.
The move is timely considering U.S. household debt keeps breaking records — it surged to more than $17 trillion in the second quarter of the year, with rising credit card and auto loan balances driving it up about 1%, according to the Federal Reserve Bank of New York. Credit card debt is sitting at a record $1 trillion, and thanks to the central bank's interest rate hikes, the average annual percentage rate (APR) on credit cards is above 20%.
This month, the return of monthly student loan payments is adding onto the debt dogpile for many Americans. If you're one of them, take advantage of the free weekly credit report policy (even if it hurts to look). You'll be able to see your payment history, credit limits, balances and personal information like your work history and credit inquiries.
It's important to keep an eye on your credit report to see if it contains any errors, which could mean inaccurate reporting or that someone has stolen your personal information. On the whole, knowing your credit standing can help you understand your financial situation better and reinforce positive financial habits.
3. Don't get the willies over stock market volatility
Traditionally, October is investors' least favorite time of the year. That's because since World War II, the S&P 500's average volatility has been 35% higher than average during this month than the rest of the year, CFRA Research Chief Investment Strategist Sam Stovall previously told Money.
The phenomenon is known as the "October effect," and investors have come to expect stocks to take a downturn during this period. The biggest stock market crashes in history — the one that preceded the Great Recession in 1929 and 1987's Black Monday — occurred in October, so it's not hard to understand why the month puts Wall Street on edge.
Though "volatility" is often a dirty word that makes many investors uneasy, experts say that stocks this month actually tend to perform better than one might expect. According to Terry Sandven, chief equity strategist at U.S. Bank Wealth management, October sees an average S&P 500 return of 1.4% higher than the average return compared to almost every other month of the year.
And this year in particular, stock market performance in August and September indicates that October may be a month of positive volatility, based on historical patterns. So don't make any rash decisions or try to predict the future — your best bet is to keep focused on your long-term goals and maintain a portfolio with a mix of investments to help you achieve them.
4. Start saving for the holidays now, and give what you can afford
As we mentioned, the end of 2023 is shaping up to be a financially tight time for many Americans thanks to mounting debt (and an inflation rate that's currently still above the Fed's 2% goal). But the holidays aren't going anywhere, and neither is the expectation of gift giving that comes with them.
While we can't promise you'll be able to buy everyone on your list the high-ticket items they want this year, you can make gift-buying a little easier for yourself by planning now. First, set a strict budget that accounts for everyone who will get a gift and what you can afford to avoid overspending or jacking up your credit card balance. In an ideal world, we may want to give a gift to everyone from immediate family members to neighbors, but that's not always possible — so narrow your list down to the people who are most important to you.
Depending on your budget, start setting aside some money every week, even if it's just $10. If things are really challenging for you and your family this year, consider a gift exchange or a spending limit to make things more manageable. And don't forget there are always organizations that can help qualifying families with gifts for children like United Way, Toys for Tots and Salvation Army.
More from Money:
Here Are the 5 Most Popular Investments Now
Can We Fix the Affordable Housing Crisis With Empty Office Buildings?
Retirees Are Not Confident They'll Be Able to Afford Long-Term Care: Poll
x
Rates are subject to change. All information provided here is accurate as of the publish date.