4 Best Money Moves for January 2023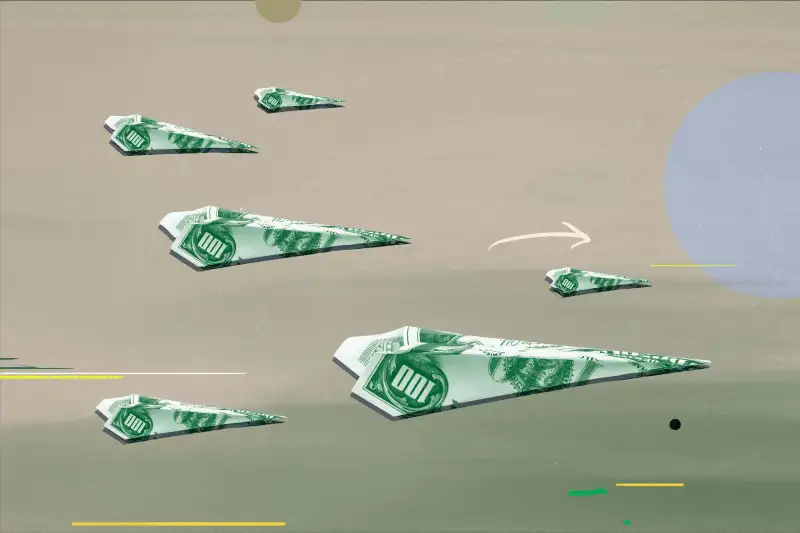 Lixia Guo / Money; Getty Images
We won't judge you if the money chores on your year-end checklist fell to the wayside as you were dodging snow storms, rescheduling airfare, grabbing last-minute gifts, visiting family and who knows what else.
But now that the hustle and bustle of the holiday season is officially over, you can take advantage of this (hopefully) calmer period to get a handle on your money matters and start off the new year on the right foot.
For January's installment of Money Moves, we'll share tips on setting up successful long-term resolutions as well as some timely money-saving advice on heating bills and electric vehicles.
Here are the smartest money moves to make this month.
1. Craft an attainable resolution for 2023
January is, of course, a time of self reflection and goal setting.
Money-related goals are among the most common New Year's resolutions. The hitch is, we're collectively pretty terrible at following through with them — so much so that our inability to complete our goals has spurred an unofficial holiday: Quitters' Day, the second Friday of each new year. This year, Quitters' Day falls on Jan. 13.
So how do you push past Quitters' Day and actually attain your goals? Well, it has a little less to do with mustering up willpower and more to do with creating realistic goals with plans to stay motivated throughout the year.
Research shows that specific goals are better than vague ones, as are ones that bring us gratification in our day-to-day. Think: checkpoints sprinkled throughout your goal's timeline that allow you to celebrate, even though you haven't accomplished the overall resolution. Bonus points if you can rope in a friend so there's a little shared accountability.
All this to say: Instead of making your goal "save up enough money to travel abroad" try something more tailored like "set aside $65 per paycheck to cover the plane ticket to Scotland for the trip with [insert best friend's name here]."
With a specific goal like this, you'll get the satisfaction of seeing the amount you've saved up increase each time you get paid. And if your best friend is saving right along with you, the mutual motivation can help carry you both across the finish line.
It'll be no time before you're both traipsing around the castles in Inverness.
The same advice applies to less-fun resolutions, too. If your big goal is, say, paying off your credit card debt, figure out how much of each paycheck you can afford to put toward that specific objective, and then plan a small reward for yourself to look forward to when you're a quarter- or half-way there.

Regardless of your specific money resolution, consider setting up automatic deposits to a savings account (or automatic payments toward your debts) now while you're motivated so that your goal is less likely to be thrown off track by a less-committed version of yourself in the future.
2. Automate your investments for 2023
While we're on the topic of automating your money goals, here's a task that maybe fell off your year-end list: setting up auto investing.
Employer-sponsored retirement plans like 401(k)s and 403(b)s tend to automatically pull a predesignated amount of money from your paychecks. If you aren't already enrolled in your company's retirement plan, you should seriously consider doing so by asking your HR department or signing up directly through your provider.
And if you are enrolled, now's a good time to review how much of your paycheck you're contributing — and whether you can afford to increase those contributions (especially since the contribution limit this year jumped to $22,500).
Aside from workplace benefits, you can also set up auto investing for your IRAs and brokerage accounts. Money's investing editor, Mallika Mitra, reports that most major investing platforms allow you to do this, and you can often set up the interval of the transfer, such as per paycheck, monthly and quarterly.
This type of investment strategy is known as dollar-cost averaging, and it allows you to skirt timing the market. It's also an easy way to keep up with your investing goals without having to think much about them: You can set it and forget it.
3. Know where to get assistance for sky-high heating bills
Even though the arctic blast that plummeted temperatures for almost the entire country has passed, we're not out of the woods yet. After all, the official winter season is only a couple weeks old.

And according to The Old Farmer's Almanac, this winter is supposed to be especially bone-chilling, with the coldest stretch for much of the country starting this month.
With exceptionally cold winters comes exceptionally pricey heating bills. Money's senior writer, Sarah Hansen, reports that the heating bill for the average household is predicted to soar 17% this winter compared to last year, which was already an abnormally expensive year.

An unexpected jump that large can weigh heavily on people's wallets. Luckily, financial assistance is available in certain cases to get you through the coldest parts of the year.
The Low Income Home-Energy Assistance Program is one federally funded option that's administered by individual states to people who meet certain income thresholds or are already enrolled in other government benefits programs.
Hansen reports that several states — including Connecticut, Minnesota, New Hampshire and Rhode Island — are expanding their programs for residents to combat soaring energy costs this winter. (Read more on the program changes and how to qualify.)
4. Shop around for an electric vehicle
If you've been thinking about buying a new electric vehicle, now could be the perfect time to start searching more seriously.
As of Jan. 1, enhanced tax credits for certain electric and plug-in hybrid vehicles are in effect. Through the Inflation Reduction Act, you could qualify for a tax credit of up to $7,500 if the new electric vehicle you purchase was manufactured or assembled in the U.S. (so long as you earn less than $150,000 and the vehicle you purchase costs less than $80,000 for vans, trucks and SUVs or $55,000 for all other vehicle types).
Most electric vehicles are not made in the U.S., so that limits many popular models from being eligible for the credit. However, the U.S. Department of Energy has released a list of more than 40 models that could qualify.

Examples include:
2022 and 2023 Nissan Leaf
2022 and 2023 Tesla Models 3, S, X and Y
2022 Audi Q5
2022 and 2023 Chevy Bolt EV
All the more reason to ramp up your search now: The U.S. Department of the Treasury is slated to release additional battery requirements in March that will further limit which models could qualify for the credit.
Industry publication Electrek notes that the Chevy Bolt EV — which is currently one of the cheapest electric cars on the market at around $25,000 — may qualify for the $7,500 credit now but not when the new battery criteria are released.
It's worth noting that not all models on the Department of Energy's list are guaranteed to be eligible for the tax credit. Sometimes manufacturers produce the same model at different, international plants. To double check exactly where the electric vehicle was assembled, find the vehicle identification number (VIN) of the car and plug it into the Department of Transportation's VIN decoder for more information about a particular vehicle's plant of manufacture.
For now, the tax credits aren't applied at the time of purchase. Instead, you'll receive the credit when you file your taxes in 2024. For purchases made in 2024, the credit can be applied at the point of sale, meaning the credit will essentially become a discount off the sticker price.
More from Money:
New Year, New Career: Expert Advice for Changing Jobs in 2023
These Are the 10 Most 'Recession-Proof' Jobs Heading Into 2023

Millionaire Investors Think Stocks Will Fall in 2023 — but It Could Be a Big Buying Opportunity for You