As Car Insurance Prices Soar, Some Drivers Struggle to Get Any Coverage at All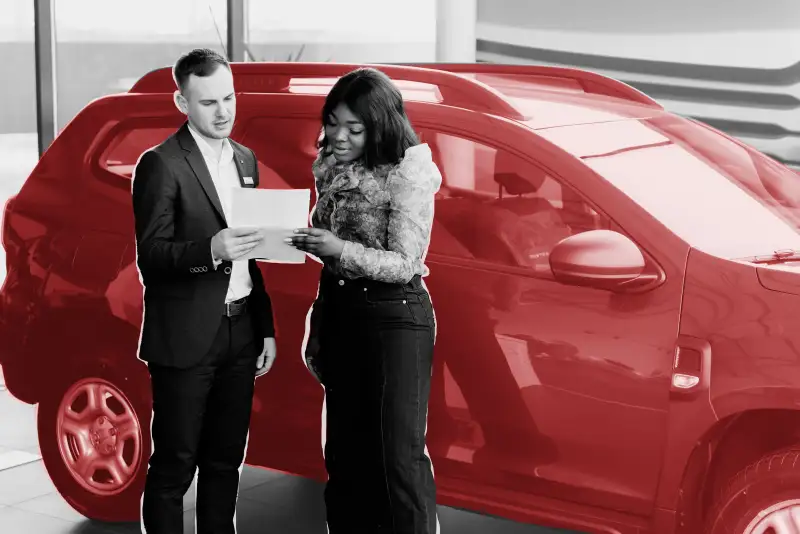 Drivers across the country are dealing with auto insurers jacking up their premiums, but in California in particular they're facing a different problem: Insurance companies are reportedly making it harder for consumers to get new policies at all.
For insurers nationally, providing auto policies has become much more expensive recently because the cost of car repairs has soared and collision numbers are elevated. As a result, car insurance rates have risen faster than most other expenses in the past year.
In California, premiums are going up just like they are everywhere else, but insurance companies say state regulators aren't adequately approving car insurance rate increases to match the rise in costs. Some insurers say they have actually been losing money overall on auto policies.
"They are losing money on every piece of business, and 'when you're in a hole, stop digging' is their approach to the marketplace in California right now," says Mike D'Arelli, executive director of American Agents Alliance, a California-based trade association that represents independent agents.
In some cases, auto insurers are apparently strategizing ways to avoid offering new (money-losing) policies or deciding to leave the California marketplace entirely, similarly to how certain homeowners insurance providers have been abandoning states due to the high risk of wildfires or other natural disasters. As a result, car owners in California who've never had trouble getting auto insurance before tell Money they're struggling to secure coverage now.
How California auto insurers are limiting new policies
Insurers in California are required to offer auto coverage to good drivers under consumer protection rules, but there are still mechanisms for limiting exposure.
Some car insurance companies are "hiding" from customers, essentially making themselves harder to contact because they can't charge the rates they want, says Rex Frazier, president of the Personal Insurance Federation of California, a trade association for large property casualty insurance companies.
Car insurance companies have cut back on advertising in the Golden State, but they are also limiting the ability of insurance agents to sign on new customers and masking their prices from rate comparison software tools. Frazier says it's a remarkable development that these companies, which have spent so much money building their brands in California, would make any such retreat.
"They do not relish taking steps backward. It takes a lot to get there," he says. "But when you cap a price below actual costs, you get less supply, and that's what's happening in the auto insurance market now."
In normal times, insurance agents in California could open up a personal lines rating software tool on their computer, enter a customer's info, and compare auto insurance quotes from 20 or 30 different companies, D'Arelli says. That's not the case in 2023. "They don't want to pop up as a result, so they've all suppressed their rates," he says. Without being able to use these rating tools, it's much more difficult for agents to compare options.
On top of that, D'Arelli says car insurance firms in California are only letting independent agents write a few policies per month, which he describes as another business avoidance tactic. "Companies are really laying down the law with their agency saying we don't want any new business, but as a courtesy, we'll let you write [a few] policies a month," he says.
This means that even consumers with good driving records may not be able to go through an independent agent at all to get insurance, and would instead have to contact companies on their own.
"I've been in this business for a long time, and I have never heard so many stories from insurance agents about consumers literally in tears in their office," D'Arelli says. "Agents are really bothered just not being able to provide any solutions for consumers because there are fewer and fewer options available."
Car insurance companies leaving California
On Aug. 7, Kemper Corporation announced that it's making an exit from the auto insurance market, which means California customers can no longer get insurance through the Kemper Personal Insurance brand. Policies are immediately being non-renewed or cancelled.
[UPDATE: After publication, the Kemper Corporation reached out to Money to clarify that "Kemper continues to offer specialty auto insurance (also known as 'nonstandard auto insurance') through other brands."]
Earlier in the month, a filing from Topa Insurance Company said the company will no longer write auto insurance in California. Canadian-based Wawanesa Mutual also announced on Aug. 1 it is selling the struggling U.S. portion of its business, which operates mainly in California, to the Automobile Club of Southern California, a AAA insurance provider.
Back in January, when Wawanesa requested a 39% rate increase (which was ultimately approved), the company argued that the lack of rate increases in California was putting its "ability to continue business at risk." With the sale announcement last week, "that's one fewer company that's an option for consumers," D'Arelli said.
Luke Williams, 27, of Hawthorne, California, just went through a nightmarish experience procuring auto insurance for a 2017 Mazda 3 he bought last month.
Williams thought it would only take a few minutes to find insurance, but it turned into a drawn-out affair. While his newly purchased car sat in the driveway, he had to use Uber and a bike for almost two weeks until he secured insurance.
Despite having a clean driving record, Williams says he got the runaround when he called insurance companies for quotes. He reported spending four hours on the phone with various insurers including Liberty Mutual and Mercury Insurance, unable to get an offer for full coverage. He said he kept getting transferred and redirected, or even pushed to sign up for other products like renters insurance when all he wanted was auto insurance. Then he tried requesting a quote online from GEICO, but says he never received a follow-up email to move forward.
In the end, he was able to get a policy from Progressive, and the premium seemed reasonable: $977 for six months. However, he had to pay the full amount at once instead of making monthly payments, which he said felt "crazy." Even after he paid, he had to wait more than a week for the insurance to kick in. Agents say these long review periods are another unfortunate trend in California.
Money reached out to 10 auto insurance companies that write insurance in California for comment on the situation. Aside from State Farm, they declined to comment or did not respond.
Sevag Sarkissian, a State Farm spokesperson, told Money why the company has been forced to pursue higher rates through the regulatory process: "Inflationary pressures and supply chain issues, along with higher claim costs continue to drive our rate changes in California and beyond. We continue to adjust to these trends to make sure we are matching price to risk."
On social media, California insurance shoppers are reporting similar frustrations as Williams as they deal with insurers that are less inclined to write auto policies. As Frazier puts it, "The shopping experience already is more difficult than it was two years ago, and I imagine it's only going to get worse."
The California Department of Insurance (CDI) wants consumers to know that they can file a request for assistance with the department if they are having difficulty finding insurance, Jazmín Ortega, deputy press secretary said in an email.
Trade group: 'There's no issue with availability for auto insurance'
Janet Ruiz, director of strategic communications at the Insurance Information Institute, a national industry trade group, disputes the assertion that it's difficult to get auto insurance from California carriers right now.
"They had slowed down how they were selling in California — a few companies have done that, but that's all subsided now," she says, arguing that recent rate increases have resulted in the market coming back. "Insurance is available. There is no issue with availability for auto insurance."
D'Arelli, on the other hand, describes the situation as a "three-alarm fire," accusing insurance companies of dishonesty when they say they're fully open for business. "There's this systemic lag in ratemaking in California, and I think companies have just kind of had enough," he says.
From May 2020 to October 2022, the CDI didn't approve any auto insurance rate increases as it was working to get insurance companies to give back some of their pandemic profits to customers, according to the San Francisco Chronicle. Players in the insurance industry argue that after that long stretch, California auto insurers now need approval to increase their prices.
"If there's a slow regulatory process or any other reason that they can't get that rate, then they're going to limit their exposure, which means pulling back in the number of new customers they write," says Bob Passmore, department vice president of personal lines at the American Property Casualty Insurance Association, a national trade association.
Advocacy groups that work to keep rates down including Consumer Watchdog have criticized the CDI from the opposite angle. They contend that recently approved rate increases are unjustified in part because insurance companies grossly overcharged customers during the pandemic when driving activity was low.
In 2023, more rate increases are getting approved, and the CDI's Ortega tells Money "there are several rate change applications in process." She pushed back against the criticism that the CDI is responsible for the problems in the auto insurance market, noting that there were actually only a handful of applications for rate changes for nearly two years from 2020 to 2021.
Meanwhile, customers just wish they could get affordable car insurance without any hassle. Even some existing car insurance customers in California are reporting more difficult experiences with renewals.
Karen Sapp, 32, of Redding, said when her Mercury Insurance renewal came up last month, the company required a new $295 down payment and her premium went up by $40 per month. She shopped around for new car insurance with other carriers, but the only options she could find required full payment up front — even though her driving record is still clean. Sapp says she's used to paying on a monthly basis, which is much more consumer-friendly from a budgeting perspective.
Frazier says these issues will hopefully become less common as rate increases get approved, but the tradeoff is that consumers will have to pay more money for car insurance.
"As the department slowly reviews and approves auto insurance rate increases to match inflation, then we have the possibility that the market will come back, but until then it's going to be a rough consumer experience," he says.
More from Money:
8 Best Car Insurance Companies of 2023
10 Best Auto Refinance Companies of 2023
These Car Colors Have the Highest (and Lowest) Resale Value