Check Out This Surprisingly Powerful Computer That Costs Less Than $10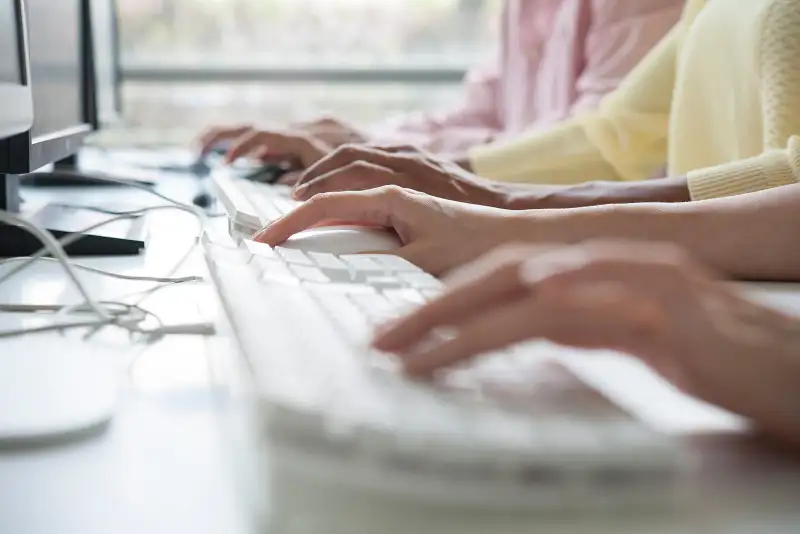 Alamy—© PhotoAlto / Alamy Stock Photo
It's taken for granted that everyone has a computer. But it's not true. Computers may be all but essential to living in the 21st century, yet even a budget Chromebook for $300 can be prohibitive—especially for kids.
Today, however, a subset of DIY bare-bones computers have emerged that cost less than a pizza, like the CHIP.
For a measly $9, the tiny computer (its marketing materials usually show it dwarfed by a banana) is stripped down to an extreme. It doesn't come with a mouse, display, keyboard, or even a cover—it's just an exposed circuit board. But it does have Bluetooth, Wi-Fi, and a USB port. Pre-orders of the CHIP will be delivered by June 2016.
NPR's Laura Sydell, who tested the computer, had no issues getting it set up with the necessary peripherals, despite CHIP's intimidating open circuitry. With its Linux open-source operating system and software, it can check email and browse the internet.
The arrival of the CHIP shows that how far the world's computing has come in terms of price. Laid bare to its components without marketing, design, or markups for luxury and big business, a package included a 1 GHz processor, 4 GB storage, 512MB of RAM, and standard wireless capabilities doesn't come close to breaking the bank.
What's special about a computer like this—and, to some extent the similar Raspberry PI computers and other models that are now available—is that it doesn't just run a nerdy command-line (the black screen and green letters you see in the Matrix, for example) but has an actual graphic user interface (GUI) operating system. The model could offer an easy opportunity for students to learn how computers work at a hardware level, in addition to a coding level, and provide a productivity tool with the added satisfaction of DIY. It could be another electronic window to the Internet for low-income families who may only have the budget for a smartphone for the head of the household. The possibilities afforded by computers like these are huge.
Though NPR reported the CHIP doesn't have Microsoft's proprietary Silverlight plugin, a Netflix prerequisite, some users were able to actually stream video by using the Google Chrome browser. CHIP probably can't multitask that well either, but for $9, any modern functionality is beyond impressive.
Whether the future of affordable computing lies in the CHIP, a small company that was Kickstarted, isn't important, in and of itself. If CHIP doesn't work out, the point has been made: It's possible for basically anyone to afford a functional computer.