10 Cities Where Most of the Homes for Sale Cost $1 Million and Up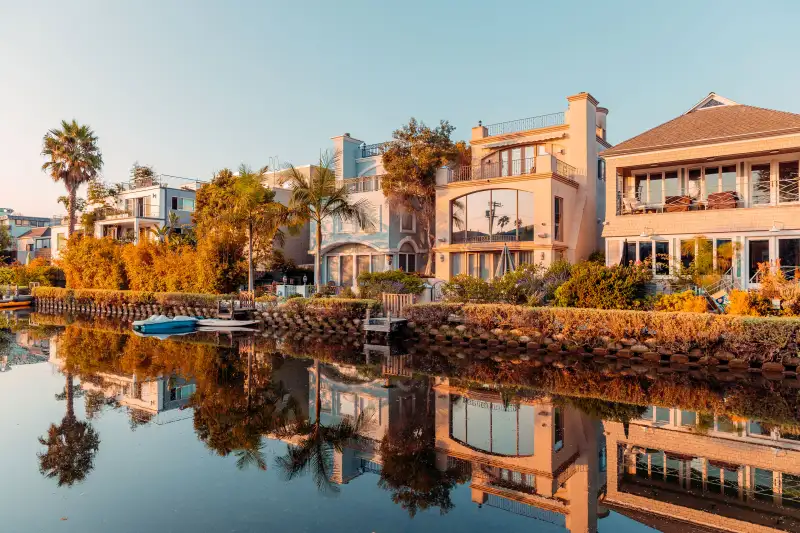 Americans looking to buy a home right now have the cards stacked against them, what with limited supply, elevated mortgage rates and surging prices over the past few years.
As difficult as the circumstances may be for prospective homebuyers, data shows that there's no shortage of high-end inventory for those with money to burn. An analysis of 90 U.S. cities by online real estate marketplace Point2 revealed that in 10 cities, at least half of current homes on the market are listed for $1 million or higher.
Point2 looked at for-sale inventory as of July 3 in large, mid-sized and small cities, ranking them by local shares of high-end homes.
Where $1 million home listings are most common
California dominates the luxury housing market, boasting six of the 10 cities where more than 50% of the listings are $1 million and up. That's not surprising when you consider that the median home prices in most of these metros are already above $1 million.
Smaller markets with more reasonable median home prices, like Bozeman, Montana, also place in the top 10 for cities where most of the homes for sale fall into the luxury category.
These are the cities with the largest percentage of homes for sale for at least $1 million:
East Honolulu, Hawaii (71% of home listings above $1 million)
Median home price: $1,300,000
Glendale, California (66%)
Median home price: $963,000
Los Angeles, California (64%)
Median home price: $926,000
Huntington Beach, California (63%)
Median home price: $1,100,000
Bozeman, Montana (62%)
Median home price: $662,000
San Francisco, California (62%)
Median home price: $1,300,000
San Jose, California (61%)
Median home price: $1,242,000
San Diego, California (59%)
Median home price: $910,000
North Bethesda, Maryland (55%)
Median home price: $580,000
Boston, Massachusetts (53%)
Median home price: $799,000
Why the luxury home market is still strong
Those looking to purchase a home this year have good reason to put off their plans. Even though home prices are finally falling, high mortgage rates and inflation have forced many would-be homebuyers to wait to make a purchase.
Despite a challenging market overall, demand for luxury housing has stayed strong. For affluent buyers who can afford to avoid taking out a mortgage by paying in cash, current mortgage rates aren't a deterrent. In fact, analysis shows that all-cash sales are up this year, particularly for luxury home purchases, propping up the high-end housing market.
According to Sotheby's, the wealthy have become wealthier in recent years. With more money to spend, affluent homebuyers are pretty much exempt from the problems plaguing the average buyer lately.
More from Money:
How to Find Affordable Homeowners Insurance in a Tough Market
The 10 Cities With the Biggest Drops in Rent Prices Since Last Year