Top 10 Big Cities With the Most Affordable Home Prices Right Now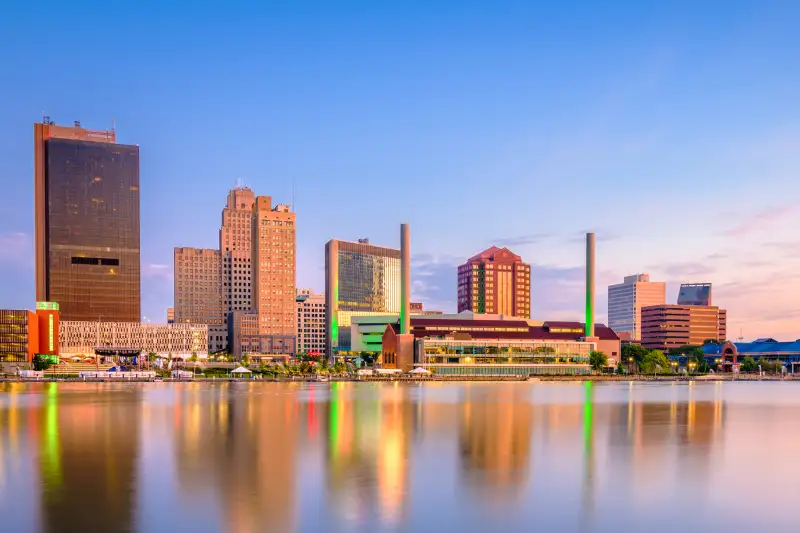 American homebuyers may be feeling like they're out of options amid soaring housing prices, low inventory and elevated mortgage rates.
But a new ranking shows there are still some cities where the median home price is $300,000 or less — a steal when you consider the median throughout the U.S. right now is $431,000.
Real estate listing site Realtor.com looked at list prices in the 100 largest cities in October, including their surrounding suburbs and smaller urban areas, to find the cheapest markets for homebuyers.
Where homes cost under $300,000
The metropolitan areas listed in Realtor's new ranking have some seriously affordable real estate, and shoppers can even find a home with a yard.
But buyer beware: The big cities with median home prices of $300,000 and under tend to be dealing with population decline stemming from economic hardship.
Buyers shouldn't let that discourage them, especially if they're determined to make a purchase in this era of high mortgage rates (the average rate is currently 7.4%), high home prices, high homeowners insurance costs and limited inventory.
The cities on the list, which are mostly in the Midwest and South, feature a low cost of living. They've largely been sheltered from the historic housing price surges that have affected most of the country in recent years. And while it's true that these areas have been through some tough economic times, Realtor's chief economist, Danielle Hale, says the majority have a below-average unemployment rate.
10 big cities with low home prices
These are the 10 metro areas where the median list price was around $300,000 or less in October.
Toledo, Ohio (median list price: $205,725)
Scranton, Pennsylvania (median list price: $239,495)
Rochester, New York (median list price: $249,949)
Detroit, Michigan (median list price: $252,250)
St. Louis, Missouri (median list price: $277,000)
McAllen, Texas (median list price: $280,000)
Birmingham, Alabama (median list price: $294,825)
Little Rock, Arkansas (median list price: $295,000)
Wichita, Kansas (median list price: $298,950)
Baton Rouge, Louisiana (median list price: $301,954)
More from Money:
Home Sales Rise as More Sellers Cut Prices and Grant Concessions to Buyers
Here's What's Next for the Housing Market After a Massive Realtor Lawsuit
Down Payment Assistance: These States Will Give You Money to Buy a House