As Home Prices Fall, These 5 Cities Are Offering Buyers Big Savings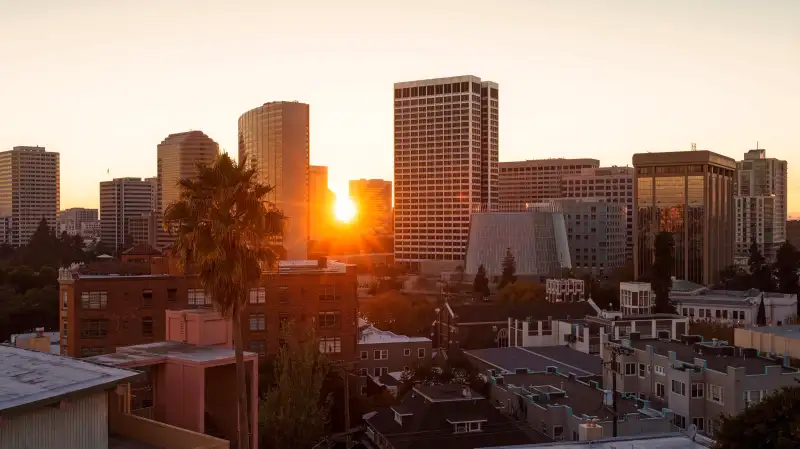 Mortgage rates may be ratcheting up again, but there's a glimmer of good news for the nation's house hunters.
A new report shows that while pending home sales are down by a sizable 17% from last year, prices keep falling — and there are a few markets where the declines are quite steep.
What the data says
In an analysis released Thursday, real estate company Redfin found that the housing market overall is seeing fewer and fewer sales. But although inventory is severely limited, prices are continuing to decline year over year. The Redfin report said that prices in the four weeks ending May 28 were down 1.9% from a year earlier.
This isn't necessarily a new phenomenon. The company reported in April that the median home price had decreased by $18,000 since April 2022.
And it's only continued its descent: Whereas the median home price then stood at $408,031, it is now down to $377,750.
While prices hold to this buyer-favoring trend, some markets are seeing bigger price drops than average. Here are the five cities with the highest year-over-year price declines, according to Redfin:
Austin, Texas (down 16.4% from May 2022)
Oakland, California (-11.5%)
Las Vegas, Nevada (-9.9%)
San Francisco, California (-8.6%)
Sacramento, California (-8.5%)
Keep in mind
Redfin said that most of the homebuying demand decline shows up in the earliest phases of the process; both mortgage-purchase applications and house viewings are down 7% from April. These evidence the role that rising mortgage rates are having on potential homebuyers' plans before prices even become a factor.
Mortgage rates have been perhaps the biggest factor weighing on the real estate market in recent months. When the Federal Reserve began its inflation-busting interest rate hikes in March 2022, mortgage rates surged from their COVID-fueled lows.
While it looks like the Fed may ease off those hikes soon and indirectly cause mortgage rates to fall, there's some speculation that the central banking system will not actually halt yet. On this speculation, mortgage rates are back on the rise.
Redfin found that as of last week, the average monthly mortgage payment reached $2,651, up $350 from last year.
The takeaway
High rates incentivize sellers to hold onto their ultra-low, locked-in rates; this accounts for the lower inventory. But high rates also rattle potential buyers. Even at a discounted price, a $2,651 monthly mortgage bill is too much for many people. (In fact, some folks have found it cheaper to continue renting than to buy a house.)
But home prices are falling if you know where to look. And Clare Trapasso, executive news editor at Realtor.com, said in a news release that current conditions may provide a silver lining for budget-strapped buyers.
"There are opportunities for negotiation, especially on homes that have been sitting on the market for a while," she added. "They can ask sellers to come down on the price, make costly repairs, as well as contribute to their closing costs or buy down their mortgage rates ... This can add up to substantial savings."
More from Money:
The 3 Best Money Moves to Make This June
Owning a Home Now Costs an Average of $17,500 a Year — Not Counting the Mortgage
Climate Change Just Caused the Biggest Home Insurer in This State to Stop Accepting Applications