Donald Trump Is Worth $4.5 Billion, According to a New Report
Money is not a client of any investment adviser featured on this page. The information provided on this page is for educational purposes only and is not intended as investment advice. Money does not offer advisory services.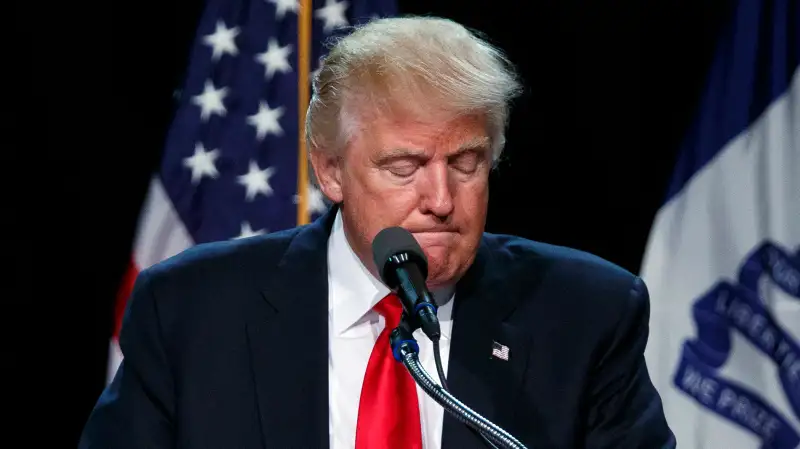 He claims to be worth in excess of $10 billion -- but the latest of a number of reports says Republican presidential nominee Donald Trump's net worth is less than half that.
Wealth X, a consultancy firm, today released its annual Billionaires Census for 2015, which takes stock of the state of the world's billionaires. It found a record number of billionaires in the world (2,473), and reported that the total wealth held by the richest people in the world reached a record $7.7 trillion.
It also provided Money with estimated net worths for individual billionaires, including Trump. While the former reality star claims he is worth $10 billion, Wealth X puts his worth at $4.5 billion. This is in line with what Forbes estimated earlier this year, while Bloomberg was much less generous, putting Trump at $2.9 billion.
Read Next: A Record Number of People Became Billionaires Last Year
When Forbes released its annual Billionaires List in March, editor Randall Lane chronicled Trump's tendency to try to inflate his net worth in conversations with the magazine over the previous three decades. Much of the discrepancy between what Trump and Forbes report appears to come from evaluating just how much the "Trump" brand is worth—not in dollars per se, but in reputation.
In May, FORTUNE's Shawn Tully calculated Trump's wealth, pegging it at $3.9 billion. "Trump's revenues are still not big enough, by a long shot, to back up the claim that his net worth is anywhere near that 'in excess of $10 billion,' even using bluebird assumptions," Tully wrote.
Wealth X also provided Money with the net worths of four other notable billionaires. They calculated former Mayor of New York City (and newly-minted Trump nemesis) Michael Bloomberg is worth around $43.1 billion. Bill Gates, the richest man in the world, is estimated to be worth $77.1 billion; investing titan Warren Buffett is pegged at $65.7 billion; and Facebook founder Mark Zuckerberg is calculated to be worth $54.1 billion.