El Chapo's Shirts Are Flying Off the Shelves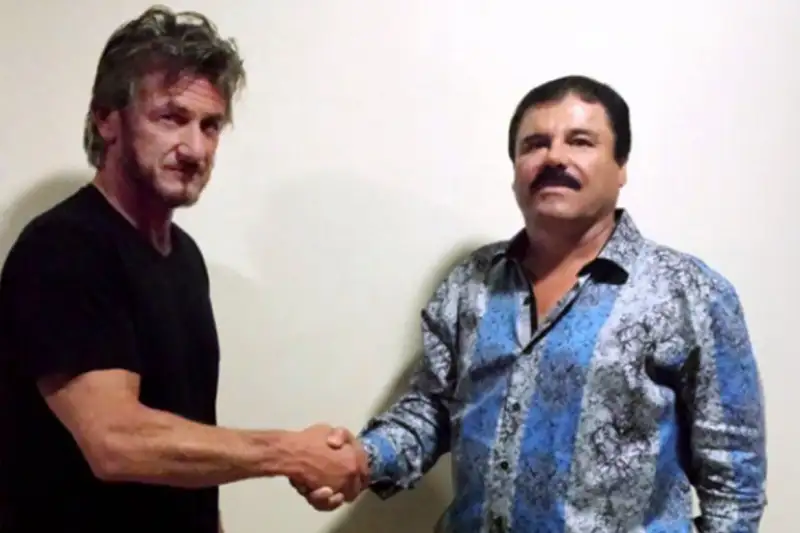 Mexican drug lord Joaquin "El Chapo" Guzman bragged to Rolling Stone about his prowess in selling heroin, methamphetamine, cocaine and marijuana—we can now add men's apparel to that list, with the shirts El Chapo was photographed in flying off the shelves.
El Chapo was arrested Friday by Mexican authorities for his role as head of the Sinaloa drug cartel, one of the most powerful criminal organizations on earth, but before his arrest he met with actor/political activist/investigative reporter Sean Penn. During that meeting, Chapo and Penn posed for a picture, in which the kingpin wore a striking (?) striped shirt. After the photo was made public, sales of the shirt—sold by the Los Angeles-based company Barabas—skyrocketed, apparently causing the retailer's website to crash but not before the company capitalized on the event.
The striped button down, called "Fantasy" by Barabas," is "filled with an abstract design that makes it stand out," according to the retailer, as quoted by TMZ, which first reported the sales spike. (It's selling for $128 on Amazon.) One is given to question Guzman's wisdom in wearing a shirt designed to "stand out" while he was the subject of the most intensive manhunt on the planet, but who are we to judge. Sales of the "Crazy Paisley," a shirt Barabas says is "definitely one to wear on a night on the town," which El Chapo is seen wearing in another just-released photo, have also jumped.
Barabas calls itself a "premium brand apparel company" committed to being an "environmentally and socially responsible company." Even drug lords support corporate social responsibility.
[TMZ]