This Free Website Will Show Anyone Your Personal Information. Here's How to Remove It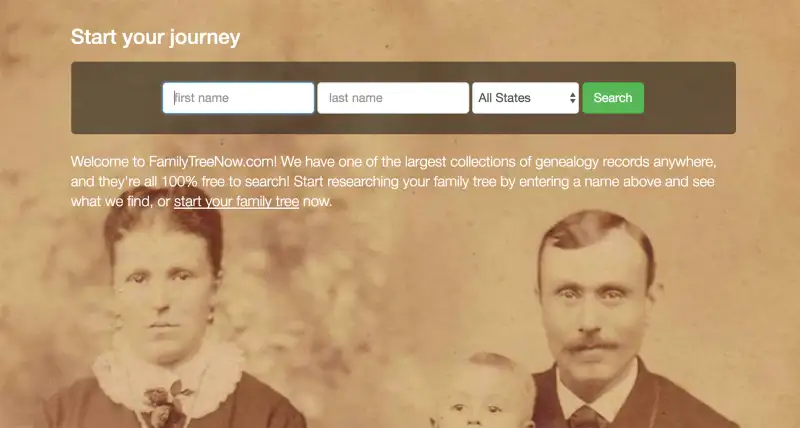 Think the internet can't shock you anymore? Enter your name in this website.
FamilyTreeNow.com, a genealogy site, is supposed to help you research your own family tree to find out more about your roots. That all sounds pretty innocent until you realize that people can—and will—search for other people.
Besides your family line, the site also shows possible (and shockingly accurate) close and distant relatives, neighbors, past roommates, current and past addresses, and any other variation of your name that you may have ever used.
All this information about you is pulled from public documents. That part isn't exactly new: There are many other sites out there that offer the same kind of information. But what is alarming about FamilyTreeNow is that you can access anyone's information for free. As The Washington Post notes, you don't even need to register an account. You can simply enter someone's name and state and their personal information is served up to you.
Even if you're someone that shares everything about your life on social media, we're guessing you don't want your past and current address to be found by anyone.
Plus, what FamilyTreeNow knows about you can make it easier for someone to steal your identity. For example, if you have ever pulled a credit score report, you already know that previous addresses are used as common security questions. If people can access your address history for free, they may also be able to grab your credit score and financial information.
Parks and Recreation's Ron Swanson would be terrified.
The good news: FamilyTreeNow allows you to remove your information, although it's unclear whether your information is permanently deleted from the site or hidden. Anna Brittain, a young adult fiction writer, figured out how to do it and put together a guide to removing the information from the website. Check it out below:
//platform.twitter.com/widgets.js
//platform.twitter.com/widgets.js
//platform.twitter.com/widgets.js
//platform.twitter.com/widgets.js
And that's it. Within a day your information won't be accessible to the public anymore.
If this has left you scared about what other information the internet holds on you, here are more ways you can protect yourself online.