10 Features That Can Increase Your Home's Sale Price, From Pizza Ovens to 'She Sheds'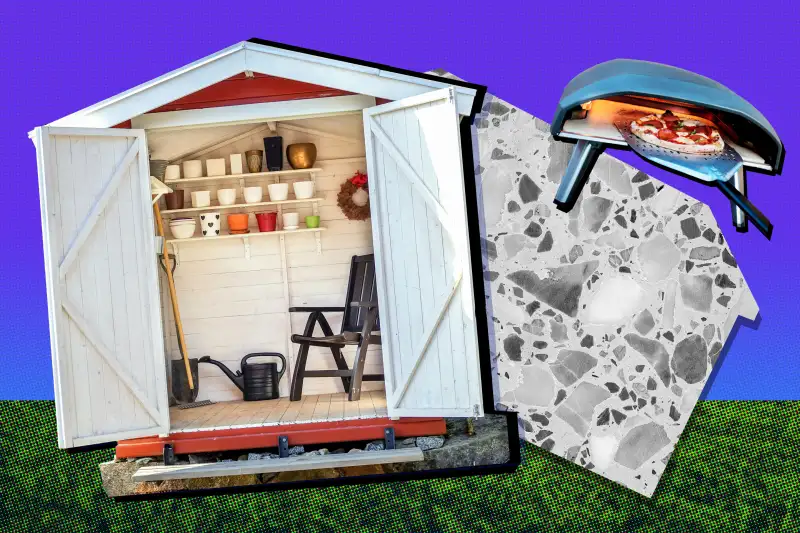 Eddie Lee / Money; Getty Images
The best time of the year to sell a home is upon us, and with buyer demand approaching its highest level since last May, we could be gearing up for a busy spring housing market.
But that doesn't mean sellers shouldn't spruce up their homes to appeal to buyers — especially as surging mortgage rates cause listings to sit on the market longer and force many sellers to accept lower bids when negotiating sale price.
New research from real estate listing site Zillow found that buyers who can afford the current market are willing to shell out more for luxury features and personalized spaces, potentially adding up to $17,400 in sale value to a typical U.S. home.
What buyers want
When it comes to buyers who can afford to pay in cash or take out loans while mortgage rates hover between 6% and 7%, custom is king. Zillow says that while unusual features like a backyard putting green may not appeal to every buyer, many will pay more for upgrades that make their home feel personalized.
According to Zillow, buyers just want to have fun.
Post-pandemic buyers value the element of retreat space, making features like pizza ovens and saltwater pools more attractive. Homes with so-called "she sheds" — think man caves, but for women — sit on the market for an average of two days longer than those without but sell for 2.5% more than expected. Sellers can also pocket a 1.2% sale premium for listings that feature wine cellars.
Unique, trendy materials that make a statement can also set listings apart.
On the other hand, dated elements can be a deterrent for many buyers in the current market. For instance, tile countertops and laminate flooring and countertops can decrease a home's value by 1.1% and 0.6%, respectively.
10 features that increase home value
These features can help your home sell for up to 5.3% more, according to Zillow's research.
steam oven
pizza oven
professional appliances
terrazzo
she shed
soapstone
quartz
modern farmhouse
hurricane shutters/storm shutters
mid-century elements
10 features that can sell your home faster
Practicalities and easy adjustments like open shelving can help homes sell up to 5.1 days faster, per Zillow.
doorbell camera
soapstone
open shelving
heat pump
fenced (back)yard
mid-century elements
hardwood
walkability
shiplap
gas furnace
The takeaway
Adding certain trendy features to your house can help it sell faster and for more.
However, Zillow warns that installing fancy highlights just to sell a home won't automatically give sellers a massive payout. In other words, emphasize cool modern features in listings if you have them — and make practical, less costly upgrades where you can.
More from Money:
Renting Is Cheaper Than Buying a Home in Most of the U.S. Right Now
Here Are the Top 10 Cities for First-Time Homebuyers in 2023
Here's How Low Mortgage Rates Could Drop in 2023, According to One Expert