How to Get Up to 5% Interest on Savings Even Though the Fed Didn't Raise Rates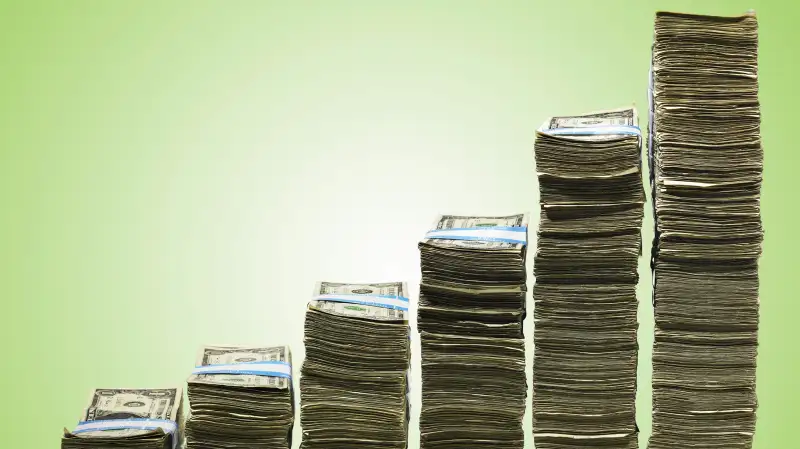 Lauren Nicole—Getty Images
The Federal Reserve's decision to delay an interest-rate rise yet again means savers will continue to see near-zero returns on many bank accounts.
But you can eke out a bit more interest if you hunt around and are willing to bank online with Internet-only or distant institutions. For instance, the top-yielding Internet savings accounts that are nationally available pay one percentage point more on average than other savings accounts at no additional risk, says Greg McBride, senior financial analyst for Bankrate.com, one of the websites you can use to search for high rates.
The Fed voted to hold its short-term interest rate target steady at 0.25%-0.5% Wednesday for the sixth straight meeting since its last rate hike of a quarter percentage point in December. Then, the central bank said it anticipated four rate hikes totaling one percentage point this year. But concerns about sluggish job growth, volatile financial markets and the global economy have stalled the timetable.
Some banks and credit unions are hungrier for deposits than others, because they either see more opportunities to make loans or lack a hefty advertising budget to attract deposits. And financial institutions without physical branches can afford higher interest due to lower operating costs. Many of the highest rates are offered by smaller institutions that Money doesn't grade in the annual Best Banks coverage. (Their accounts are insured and regulated like those of bigger competitors.)
Here are tips on where to find high yields on three types of bank accounts:
Savings Accounts
While the average savings account nationwide yields just 0.18%, according to DepositAccounts.com, some online accounts pay well over 1%.
You should know, though, that depository institutions don't have to notify you before changing the interest rates, says Ken Tumin, founder and editor of DepositAccounts.com. That means that you could go through the hassle of moving your money only to see the rate fall. You should closely monitor your monthly statements.
Internet bank Popular Direct, which was launched in July by Banco Popular North America, offers an online savings account with a 1.26% annual yield. The minimum to open it is $5,000.
Northpointe Bank in Grand Rapids, Mich., has a promotional Ultimate Savings Account that earns a slightly lower 1.12% on $10,000 to $500,000, but comes with a rate guarantee for at least a year.
IncredibleBank, based in Wausau, Wis., offers a 1.11% savings account, which had a higher yield of 1.17% just last month. The minimum to open it is $2,500.
Reward Checking Accounts
Quoted interest rates are often considerably higher on so-called reward checking accounts. But these accounts come with a number of caveats: They usually have a cap on the balance on which you receive the high rate, and they typically include requirements such as debit card usage and direct deposit.
Northpointe Bank's Ultimate Checking account pays 5% annual yield on up to $5,000 and refunds up to $10 of ATM fees a month. But it requires you to have 15 monthly debit transactions totaling at least $500 and at least $100 of direct deposit or automatic withdrawal. With that rate and cap, the most interest you will earn is $250 per year. Meanwhile, if you make those debit-card transactions in lieu of using a credit card, that $6,000 in spending won't qualify for credit-card rewards you might otherwise have received.
READ NEXT: The Federal Reserve Keeps Interest Rates Near Record Lows
Consumers Credit Union, based in Gumee, Ill., offers a Free Rewards Checking account with 4.59% yield for up to $20,000. The caveat is that you have to complete at least 12 debit or credit card purchases and spend $1,000 or more with the credit union's Visa credit card per month.
Fairfax, Va.-based MainStreet Bank has a Kasasa Cash account with 2% yield for up to $15,000. You have to debit the account at least 12 times per month.
Certificates of Deposit (CDs)
With their fixed terms and interest rates, CDs appeal to savers who like predictability and are putting aside cash for non-emergency use. The downside is that once you commit, you typically face penalties if you withdraw early. Considering the probability of the Fed raising rates in the next 12 months, which would lead to rate hikes across the board, a CD's early withdrawal penalty is an important factor to consider.
The 5-year CD at Andrews Federal Credit Union, based in Suitland, Md., yields 2.02% and the early withdrawal penalty is 6 months of interest. The minimum to open it is $10,000.
Looking at a shorter maturity, Wilmington, N.C.-based Live Oak Bank has a 1-year CD with a 1.3% yield and a 90-day early withdrawal penalty. You can open one with $2,500.