Finding the Right Caregiver, eHarmony Style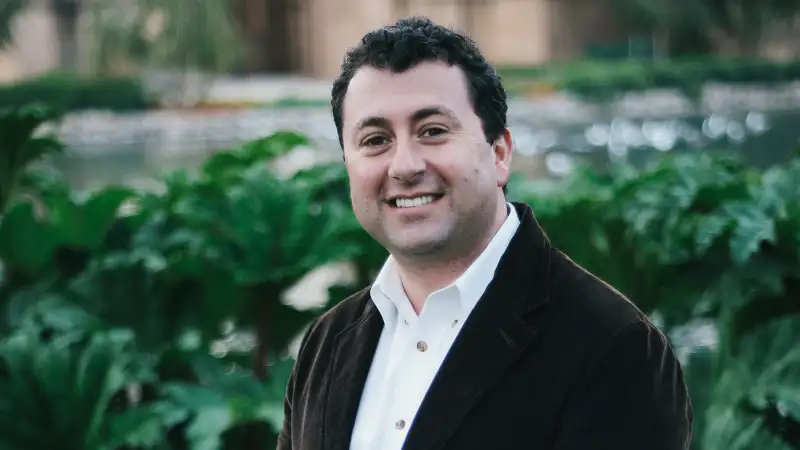 Sherwin Sheik finds caregivers to help the ill and elderly in their homes. The reason he founded his business, CareLinx, is purely personal. He knows first-hand how difficult it is to find the reliable and affordable nurses and assistants.
Both his sister, who has multiple sclerosis, and his uncle, who had amyotrophic lateral sclerosis (ALS), or Lou Gehrig's disease, required 24-hour care.
"My sister's multiple sclerosis had progressed to the point where she became quadriplegic and blind, and ultimately it forced my mom, who was a PhD molecular biologist, into early retirement," he says. "Mom became her primary caregiver," after taking time off from work and giving up on sub-par caregivers.
He also watched as his aunt and uncle spend thousands upon thousands of dollars on home health care providers. Some of the caregivers they hired stole or never showed up when scheduled. And the good ones often quit because the agencies that employed them didn't pay a living wage. (Diagnosed in 2006, his uncle died in 2013.)
"We just didn't know how to accurately screen caregivers, or run background checks," says Sheik, 38. "I decided I could use my experience as an investor in health care and interest in technology to find a solution to the problem."
So Sheik founded CareLinx, based outside San Francisco. It operates like an online matchmaking site for families and over 150,000 professional caregivers, ranging from certified nurse assistants all the way up to registered nurses and nurse practitioners.
The conventional ways to find a caregiver are through the classifieds, word of mouth, or an agency. An agency, which tends to have a large overhead, can be very costly. People often find out about traditional home care agencies the hard way, Sheik says, adding, "About six months into it, they realize 'I'm blowing through $5,000 or $6,000 a month, and I can't afford this.'"
Sheik's CareLinx gives each family an adviser to guide it through the hiring process and for follow up. The firm vets caregivers, does background checks, manages the payroll and taxes, and insures and bonds for each caregiver up to $4 million. It also helps families monitor daily care via its mobile technology platform. So if they live a long distance away or work full-time, they receive real-time updates on the care of their loved one.
Launched in 2011, the network now operates in 3,000 cities, including Atlanta, Chicago, New York, Los Angeles, and San Francisco.
By connecting clients and caregivers online, Sheik says CareLinx saves families up to 50% versus traditional brick-and-mortar home care agencies. And its professional caregivers are earning 25% higher wages because he doesn't have to shell out a lot of money for rent and other such costs.
Sheik worked in the financial end of the health field for over 15 years, moving from biotech, to health care investment banking, to managing a health care portfolio for a hedge fund. "I saw the macro trends," he says.
Demographics, of course, favor the caregiving business. There are currently 44 million-plus Americans older than 65. And according to the U.S. Census Bureau population projections, 20.7% of the population will be 65 years or older by 2050. Meanwhile, a survey by the National Council on Aging shows that 90% of respondents 60 or older would prefer to stay in their home in the years ahead. But nearly two in 10 Americans 70 and older say they cannot live independently and accomplish daily tasks without assistance.
Sheik began formulating his eHarmony-like caregiving hook-up service in 2010, working nights at his home computer, tinkering with models and algorithms to pair the right caregiver with a family.
He also visited nursing schools and career centers to tout his model and gain insights. He convinced the professionals to build their profiles on his site, which is similar to LinkedIn, at no cost to them. "I knew the demand was there, but I also had to sell them on the concept," he says.
He funded the early website design out of his own pocket for a year, laying out a sum upwards of six figures. Friends and family also ponied up $1.5 million in capital for him to launch the site.
Visitors to the site search the caregiver listings for such characteristics as work experience, foreign language needs, services offered, price, and overnight availability. Once there's a match, CareLinx runs a comprehensive background exam. This delves into national, multi-state, and multi-county criminal records, and also covers Social Security number verification and driving record checks. Clients negotiate wages directly with hires.
For a low service fee of 15%, which the clients pays on top of the caregivers' wages, the CareLinx platform manages all the administrative tasks, such as scheduling, time tracking, care coordination and payroll processing.
Initially, Sheik struggled as he tried to make the concept work. "Maybe it was me, at 32, thinking I could do anything I put my mind to," he says. "But in health care, things move a lot slower and when you think of the senior care market, things move even slower." His website at the start was difficult to navigate for some of the older people he needed to attract.
Five years later, though, the company is making money, Sheik says, although he will not reveal how much. Outside sources estimate its yearly revenue at between $5 million and $10 million. He claims that CareLinx revenue more than tripled year-over-year in 2015, and the company expects to more than double that growth in 2016.
The rapid acceleration is driven primarily by personal recommendations. Also helping are its partnerships with large health systems, hospitals, and national skilled nursing operators. They enlisted CareLinx to assist with patients sent home from a medical facility.
To Sheik, the big reward is the gratitude he gets from patients and their loved ones. "We are taking care of people at their most vulnerable stages of life," he says. "I have been in their shoes and I know how difficult it can be."