Tropical Smoothie Café Is Giving Away Free Smoothies for National Flip Flop Day. Here's How to Get One Today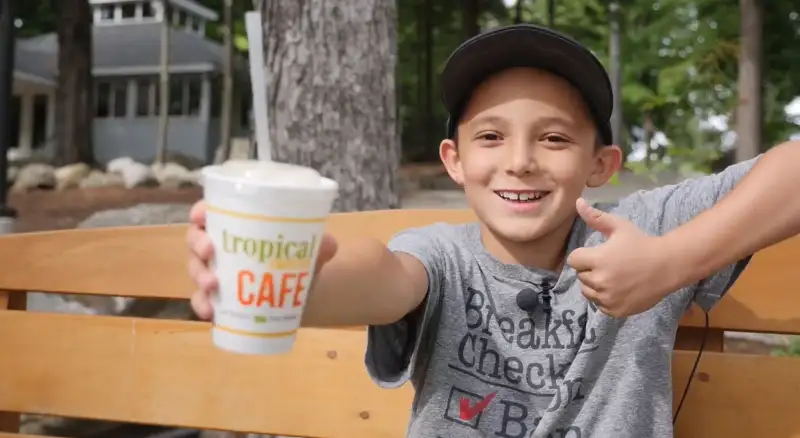 Allie Friedman / Courtesy of Tropical Smoothie Cafe
Today is National Flip Flop Day, the momentous occasion when it's become tradition for Tropical Smoothie Café to give everyone free smoothies—with one minor wardrobe requirement.
All you have to do to get a free smoothie on National Flip Flop Day 2018—Friday, June 15—is head to a Tropical Smoothie Café location between 2 p.m. and 7 p.m. while wearing flip-flops.
Any pair of flip-flops will get you a free smoothie: They can be comfortable flip-flops from Teva or Reef, basic $1 flip-flops you bought at Old Navy during its annual sale, or anything in between.
Show up to Tropical Smoothie Café on National Flip Flop Day in flip-flops at the correct time and you'll get a free 16-ounce Sunshine Smoothie, which is made with mango, banana, orange, pineapple, and orange juice.
Tropical Smoothie Café celebrates National Flip Flop Day every year as part of its effort to raise money for Camp Sunshine, a getaway retreat in Maine for children with life-threatening illnesses and their families. Tropical Smoothie Café says it has raised more than $5 million for Camp Sunshine over the past decade, and customers are very much welcome to chip in and make a donation while enjoying their free smoothies on National Flip Flop Day.
We've included affiliate links into this article. Click here to learn what those are.