NYC to Swap Pay Phones for Free Wi-Fi Hotspots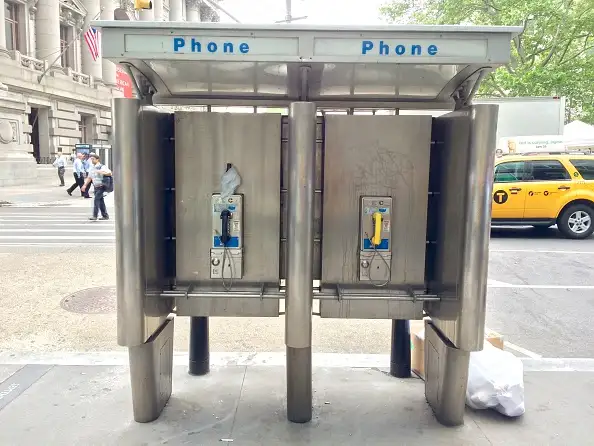 Keith Getter—Moment Editorial/Getty Images
Video killed the radio star, and the cell phone killed the pay phone. But in New York City the obsolete public phone-call kiosk is about to get a second life. Sort of.
This summer New York City will start replacing pay phones with Wi-Fi hotspots, beginning with 500 hotspots in July, according to the Wall Street Journal.
Eventually plans call for about 7,500 pay phones across the city to be replaced by 9.5 foot tall kiosks offering free, open wi-fi. The kiosks will feature electronic screens displaying advertising and an Android tablet that can be used to get online or make a phone call.
The project, known as Link NYC, is run by CityBridge, a joint venture between the city and three tech companies. The project is supported by the advertising on the side of the kiosks. Over the course of the 12-year contract, CityBridge plans to pay the city $500 million or half of revenue from the ads, whichever is greater. That is well above the $17.5 million the city made in 2014 from its expiring pay phone contract.
The new public wi-fi network in the country's biggest market will offer customers broadband speeds up to 1,000 megabits per second, about 100 times what is typically offered by wireless carriers. The move is expected to shake up already contentious and rapidly evolving competition between home broadband providers like Comcast and wireless carriers like Verizon.
"This is creating all kinds of competition," said Colin O'Donnell, CityBridge's chief technology officer. "This is going to set a new standard for speed, drive pricing competition, and set new expectations for data caps.
[WSJ]